Hackers exploit ASUS routers, gains access to connected drives
Hackers have exploited a vulnerability found in ASUS routers with USB ports for storage, which allowed them to gain access to the connected drives.
Published Tue, Feb 18 2014 7:44 PM CST
|
Updated Tue, Nov 3 2020 12:18 PM CST
Hackers have exploited an 8 month old flaw in ASUS routers. This exploits allows the hacker to access the data stored in a storage drive that connected via the USB port of the router.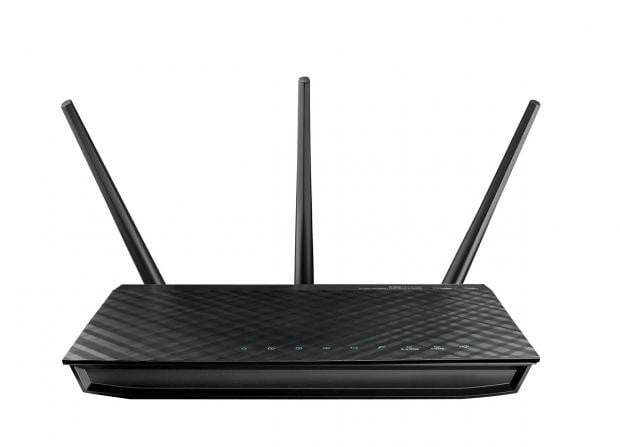 This vulnerability was found by a researcher called Kyle Lovett back in June of last year. Kyle also published an article on how this exploit works, followed by a temporary fix such as disabling FTP and AICLOUD. He pointed out in the article that more than 40,000 ASUS routers with USB ports for attaching storage drives are at potential risk.
Some users have also found a text file in their connected drives left by the hackers. The text file contained a following message educating users with exploited routers: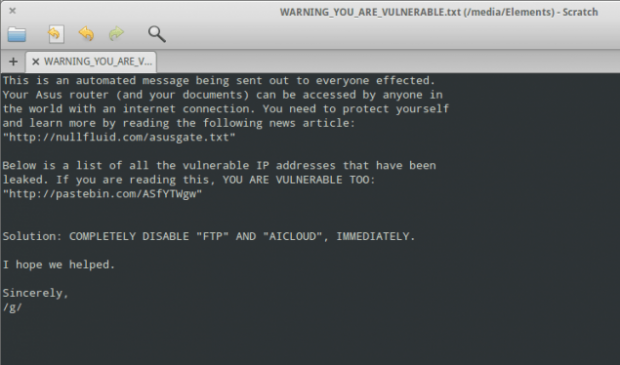 Though the company did provide a new firmware update last week, those who haven't updated their router's firmware could already be risk. The known affected models are: RT-AC66R, RT-AC66U, RT-N66R, RT-N66U, RT-AC56U, RT-N56R, RT-N56U, RT-N14U, RT-N16, and RT-N16R.
It is seriously recommended that people who are using these routers should update their router's firmware.
The hacking group shared a list of about 13,000 IP addresses of people using such routers from ASUS. A note was submitted to Pastebin, and also a torrent link with a list containing information of about 10,000 partial file lists, which included data on the connected drives.
Related Tags