CapTherm about to start selling revolutionary multiphase CPU cooler
CapTherm Systems takes revolutionary look at CPU cooling with its MP-1120 multiphase CPU cooler, fits in palm of your hand.

Published Sat, Jan 25 2014 11:52 AM CST
|
Updated Tue, Nov 3 2020 12:19 PM CST
Just over two years ago, I was sitting with CapTherm at a dinner as we vaguely discussed a cooler they had been working on, and from the energy and enthusiasm in which they went into detail about this product with, we knew there was something big on the horizon. CapTherm has been in the business of offering many ideas and devices to bring cooling levels down in datacenter, PC, LED, and even cool things for military applications.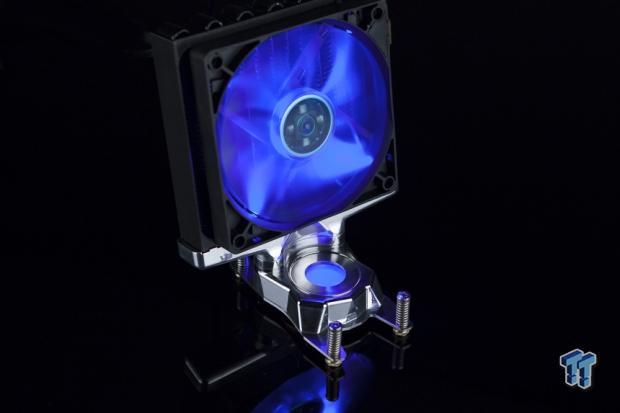 As it turns out, they were talking about the MP-1120 multiphase cooling system. This is not a water cooler or some take on a very compact AIO; this is a whole different breed of cooler. First, they needed to devise a better metallurgical structure of the materials used, because we all know that copper and aluminum have been used in every manner and have hit sort of a stall point in efficiency.
This is where they turn to explosion welding where layers of metal, no matter their difference, are set under a layer of high explosives, and detonated to weld these normally incompatible materials together, like titanium welded to copper that is then welded to stainless steel. Steps are also taken afterward to make these materials not only decent to look at, but they also have a slick addition by using a sight glass.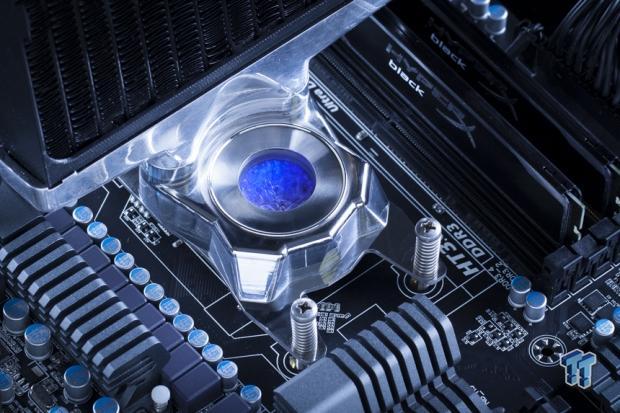 So, not only are we going to explosion welding to construct the base and heat exchange chamber, since the reaction was so spectacular to watch in action, CapTherm has added a window so that customers can actually see what is happening inside of this cooler as our guys from TweakTown show in the embedded video below.
With the basis of this design using a non-conductive liquid in the base, allowing the heat to essentially boil that liquid and use the vapor to take the heat out of the base via a thin radiator that we are told is able to run passively in many instances, but still has the ability to add a fan for much better thermal transfer. But to offer this view, the sight glass has to be plasma fusion welded to the metals to keep the cooler running as it should. To add a bit of flash to what is an already very flashy product, there is also a RGB LED installed to brighten the view of the reaction inside.
We are just scratching the surface of what this built-in the USA MP-1120 is capable of, as I read somewhere that they say this cooler offers ten times better performance than some other solutions out there on the market, and that is a huge deal to someone who is seeing the stall in CPU cooling. This sort of technology does not come cheap, and to exaggerate that point, the MP-1120 has a $249 MSRP. Considering the cost of much larger and more annoying phase change solutions, the pricing is a bit expected, and with no moving parts until you add the fan, there isn't the annoying hum associated with this in any way.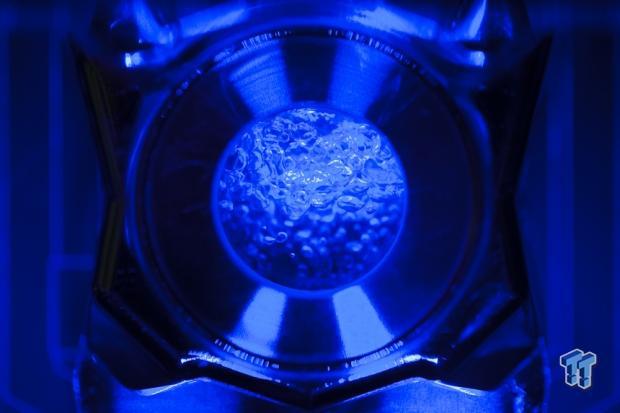 Rumor has it that samples will be ready soon, and we are also told that we are at the top of the list as to where those samples will go. So, keep your eye out in our reviews section for when we have the opportunity to put this completely new way of attacking CPU heat to the test.
Related Tags