Late last year, Pete Lau, former VP of Oppo announced the formation of a new company aimed at disrupting the current smartphone arena. He named the company OnePlus and set out to build the highest quality smartphone in the world. With just over a month in the books, OnePlus has just released a statement that says its first phone will make it to market by June of this year.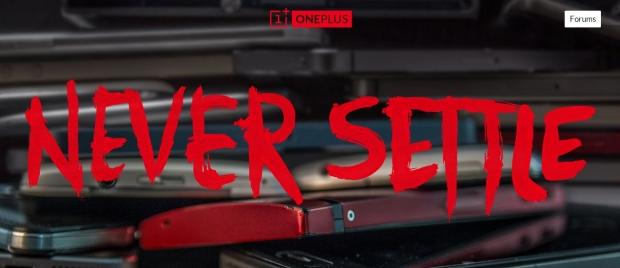 OnePlus has officially named its first foray into the smartphone world, the OnePlus One, and says that it will be "Built using only the best components and 2014 flagship specs, both inside and out." While I am sure that statement made HTC take notice, I am quite excited myself to see what this phone may include both hardware and software wise. As far as aesthetics, the OnePlus said the folowing about the phone: "Industrial design wise, we're confident our phone is more attractive than just about any other on the market."
While no official specs have been released, we expect the phone to feature a screen size greater than 5-inches with a resolution of 1080p or 1440p. Ram should be in the 2-4GB range while the processor is most likely Qualcomm's flagship chip. Storage would be set between 64GB and 128GB, with expansion via microSD card built-in. We do know that CyanogenMod will be serving up the Android-based operating system for the device, and believe it to be Android 4.3 or 4.4.