Just one day operating under its new name, OCZ Storage Solutions has released its first new SSD of 2014. The Vertex 460 SATA III series of SSDs is a client level SSD designed to meet the needs of consumers looking for solid state storage. The Vertex 460 is an evolved designed based off the Vertex 450, but features new Toshiba-based 19nm MLC NAND Flash as well as OCZ's in-house Barefoot 3 M10 controller.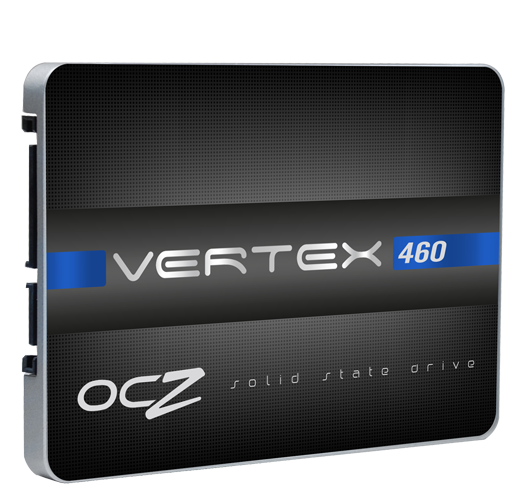 OCZ says that the Vertex 460 will be fast out of the gate and remain so throughout its life without the use of "synthetic software-based optimization." The new SSD series offers up sequential read speeds of up to 545MB/s with sequential writes hitting 525MB/s. 95,000 4K random read IOPS, and up to 90,000 4K random write IOPS are achieved, while featuring sustained 4K random write performance up to 23,000 IOPS.
The real gem here is the use of OCZ's Barefoot 3 M10 controller which now features AES-256-bit encryption, and a power-optimized clock that is designed for the consumer market and does not compromise performance for efficiency. The Vertex 460 line is rated to deliver 20GB of host writes per day and includes a three-year warranty. Available in capacities of 120GB, 240GB, and 480GB, each Vertex 460 SSD includes a 3.5-inch desktop adapter, as well as a copy of Acronis True Image software to make cloning your data over quite easy.
Check out Chris Ramseyer's review of the new Vertex 460 SSD, and see how it stacked up to our grueling SSD test!