Mobile memory technology has taken a major leap forward with today's announcement of 8-gigabit low-profile double-data-rate 4 (LPDDR4) mobile DRAM chips from Samsung. The new DRAM chips offer the ability to pack 1GB on a single die, which will most likely lead to many upcoming next-gen smartphones featuring 4GB of RAM.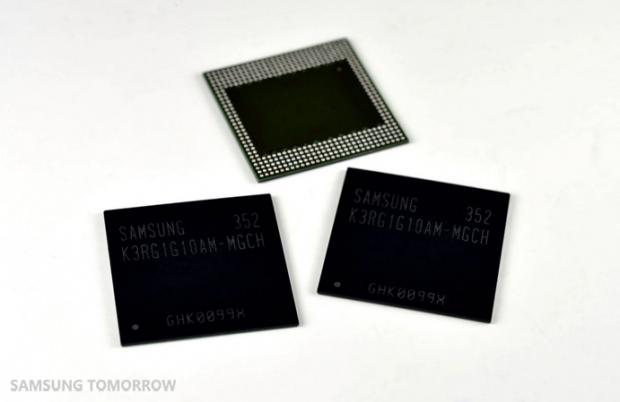 Samsung says that the new LPDDR4 silicon offers improved efficiency which results in up to 40-percent less power consumption than previously seen. This is possible because the chips are designed to run at just 1.1 volts each. The chips are designed on a 20nm process, which shrinks the package small enough to fit 1GB onto a single chip. With Qualcomm releasing a 64-bit mobile processor next year, and Apple's 64-bit A7 already on the market we could see a major jump in the amount of RAM smartphones house in 2014 and 2015.
"This next-generation LPDDR4 DRAM will contribute significantly to faster growth of the global mobile DRAM market, which will soon comprise the largest share of the entire DRAM market," said Young-Hyun Jun, executive vice president, memory sales & marketing, Samsung Electronics. "We will continue introducing the most advanced mobile DRAM one step ahead of the rest of the industry so that global OEMs can launch innovative mobile devices with exceptional user convenience in the timeliest manner."