Cooling your CPU use to be the most important part of your PC if you wanted to extract any extra performance from the machine, but now CPU cooling is easy and very efficient. The hardest component to cool in a modern PC is the discrete GPU. There are aftermarket air coolers available, but they are few and far in between.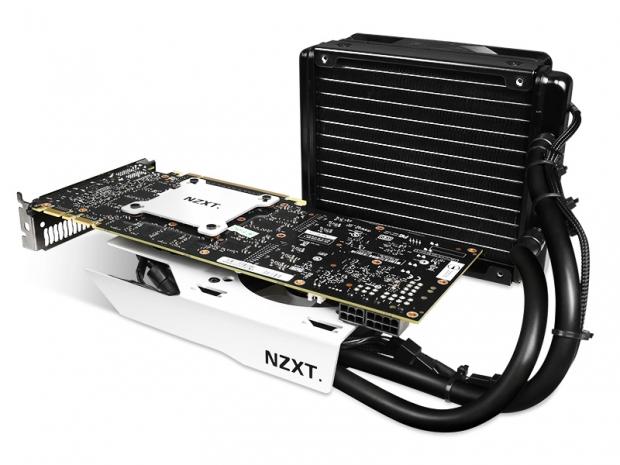 Liquid cooling your GPU is another option, but is expensive and something only advanced users should tackle, until now that is. Today NZXT unveiled a new mounting bracket kit for its Kraken G10 liquid All-in-One CPU Cooler that allows the G10 to easily mount to many of the popular discrete GPUs on the market today. The mount allows the Kraken G10 to directly attach to the GPU chip while a built-in fan keeps the rest of the card cool.
I feel that this is a great idea and wonder why no one has thought of it before now. Many PC enthusiast have at least one All-in-One cooler laying around from previous machines and they could be put to use quite easily if mounts were available. The mounting kit is available in red, white, and black finishes, and retails for just $29.99 at NZXT's armory store. For a list of compatible video cards, head over to the NZXT source link below.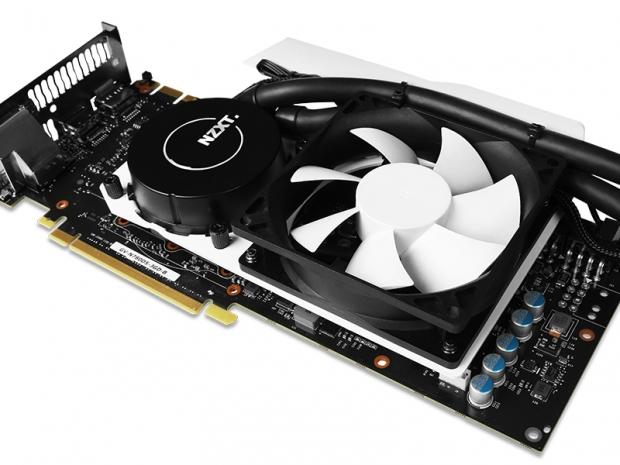 The Kraken G10 is designed to finally bring high performance, cost-effective cooling to the GPU by incorporating existing all-in-one liquid cooling technology to a majority of modern video cards, regardless of chipset or manufacturer.

Made entirely of steel, the Kraken G10 bracket allows users to mount NZXT Kraken coolers as well as non-NZXT brand liquid coolers to their GPU with ease. (See compatibility list for compatible coolers) Included with the bracket is a 92mm fan used to cool the VRM and other video card components.

Combined with the high performance abilities of the Kraken cooler, the Kraken G10 offers over 40% cooling increases over stock coolers*, a level of performance that is traditionally only achievable with a costly custom liquid cooled setup. Combined with NVIDIA's GPU Boost 2.0 or AMD's PowerTune, Kraken G10 equipped video cards can perform cooler and faster than ever.