RoBox is a 3D Printer designed for the masses, and much more
RoBox is the latest 3D printer to hit Kickstarter, find out what makes it unique!
Published Fri, Nov 22 2013 4:30 PM CST
|
Updated Tue, Nov 3 2020 12:19 PM CST
The folks from CEL decided that existing 3D Printers were useful, but not easy enough to use for the common person. They set out to change that with their new RoBox 3D Printer. Over the past 18 months, the CEL team has worked hard at designing a 3D Printer that is more than just a printer, they wanted an entire table-top micro-manufacturing station.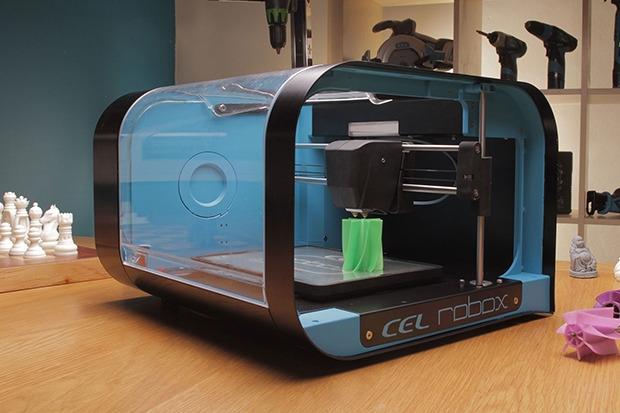 Having owned and built several 3D printers myself the first thing that I notice about the RoBox is its easily interchangeable extrusion head design. Dubbed HeadLock, the RoBox can quickly switch from a plastic deposition head to something such as a cutting stylus, or maybe even a milling head. The printing surface is unique as well and does not require any special tape to ensure a good bonding of the print material. It has been designed to be easily removable for quick print detachment.
With a price of less than $1000, anyone can plug in the RoBox and begin printing right away to the company's new AutoMaker software. AutoMaker empowers the RoBox to truly become one of the first plug-and-print 3D printers on the home market. Additionally, the RoBox has a printing resolution of just 20 microns, and prints in ABS. Below is what CEL says about their goal with RoBox.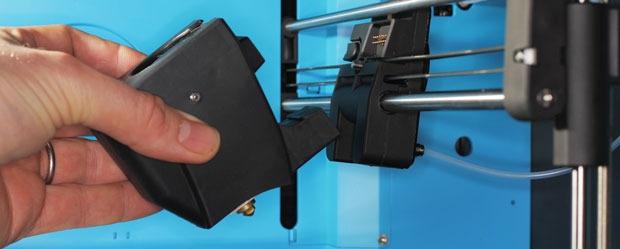 We need your help to get Robox into the hands of the people who matter; you, to help us gather user experiences and feed this back into the development cycle. Our dream is to eventually see a Robox in every school/college, designer/architects' office, into the home of every inventor, tinkerer, hacker and parent . We need you to help us finish our development - particularly the software and firmware, making everyone's 3D printing experience polished and effortless. We have lots of work still to do - we need a community of pioneers to help us capture user experiences and show us new ways of using our innovative hardware, enabling us to complete a fully polished UX for the AutoMaker™ software. To gather your experiences and response to the project we will have a discussion forum and dedicated team members to guide and collate the research and feedback.

Related Tags