Everyone knows that I am an avid Tinkerer, DIYer, and Maker of Things, and as such I had to write a post about the latest Kickstarter campaign to catch my eye. The new Ex1 Circuit Board Printer from Cartesian Co bridges the gap between 3D printing and DIY electronics, quite nicely too if I may add.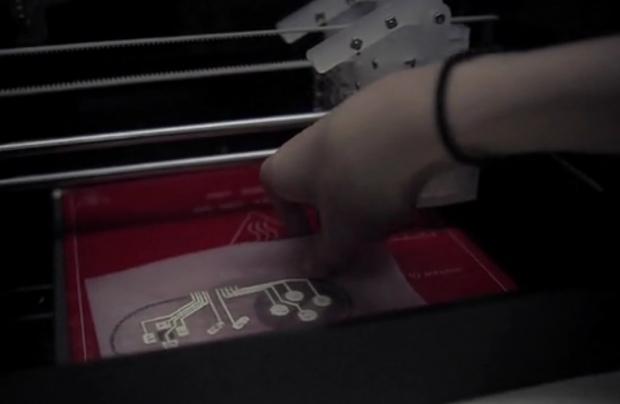 While being billed as a 3D printer for PCB's, I would like to simply call it a Desktop Circuit Board Printer for DIY enthusiast everywhere. The Ex1 is the first desktop PCB printer that I have ever came across that is not only maker friendly, but simple enough to use in a classroom setting as well. The device uses a 2 part printing process based on inkjet technology to deposit two different chemicals, one on top of the other. The resulting chemical action leaves a trace made out of silver that is highly flexible, and extremely conductive.
[img]2[/img]
The Ex1 is capable of printing on wood, paper, kapton tape, glass, fr4, and even fabric, which makes for some very interesting circuit designs. Not only does the Ex1 empower those invested in DIY, but it also spans the gap between maker and crafter which is something projects like the Lilypad have been attempting for years. $1,499 will land you a Ex1 DIY kit which you will need to build yourself, with $1,999 pledge getting you an assembled "experimenters kit" that comes with extra parts to tinker with. I have reached out to the team from Cartesian Co. for an interview, so stay tuned to TweakTown for that!