There are some enthusiast out there who says that custom watercooling peaked a few years ago before the invention of the all-in-one liquid cooling solution. Then there are enthusiast like myself who feel that the golden age of liquid cooling our PCs has not even began to arrive yet. With the recent inclusion of things like full motherboard waterblocks and rigid acrylic tubing, we have only begun to see the best of what the water cooling industry has to offer.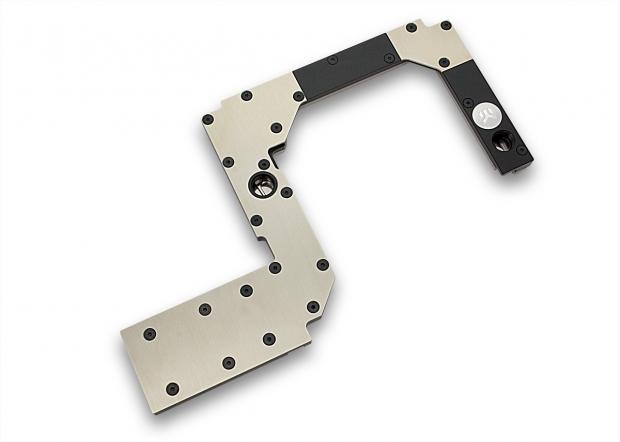 Today EK Waterblocks has released its latest complete coverage motherboard waterblock for GIGABYTE's G1 Sniper 5 motherboard. The new EK-FB GA G1 Sniper 5 waterblock directly cools the motherboard's Intel Z87 southbridge, PLX PEX 8474 PCIe Lane Splitter, and the power regulators such as the VRM and MOSFETs. The block is constructed out of nickel plated electrolytic copper and is capped by high-quality POM Acetal. The block is fed and evacuated by just two G1/4 fittings, and employs a high-flow internal design.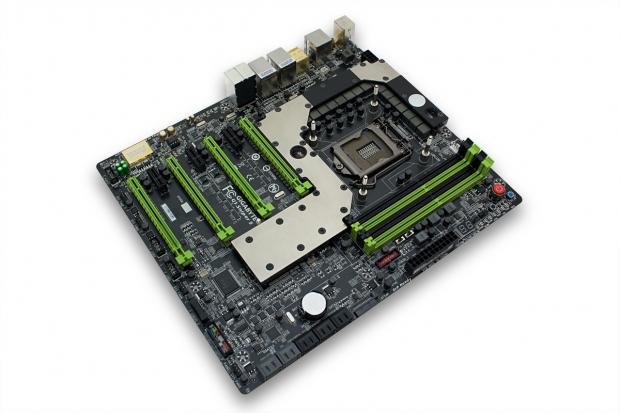 As a GIGABYTE G1 Sniper 5 owner and extreme water-cooling enthusiast, I can not wait to get my hands on one of these waterblocks. While I will miss the military themed styling of the motherboard's stock air/water blocks, I feel that this block makes it even more badass! The block is available now for $172.