Ever since AMD released its new Hawaii-based R9 290X and R9 290 graphics cards, users and reviewers have been reporting slower than advertised performance. This is mainly due to the way the new cards handle performance scaling. Normally a GPU will boost the clock speed to a guarantee a minimum level of performance, but the new R9 cards actually scale back the clock based on CPU temperature.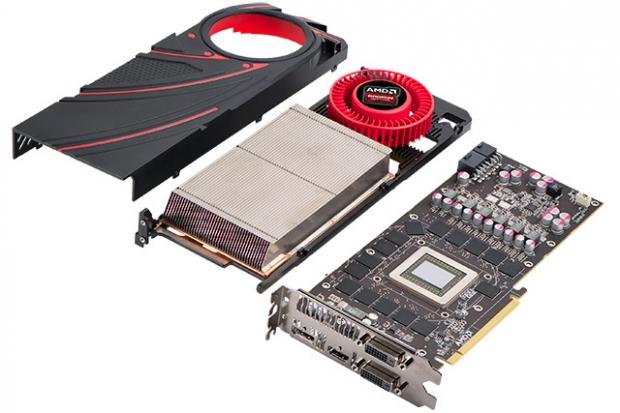 The fluctuating performance numbers is partially caused by variability in fan speeds when the card starts heating up. The reference speed is 2650 RPM for the R9 290 and 2200 RPM for the 290X in quiet mode. These speed's are enough to provide adequate cooling for the CPUs, but R9 290 and R9 290X cards from AMD's partners are varying in how fast their fans spin. Since all R9 290 and R9 290x cards on the market are reference design, this is a bit odd, but AMD has taken care of the issue in a new driver update.
A recent update to AMD's Catalyst Control Center has apparently fixed the fan speed issue and performance numbers are said to be back up to promised levels. The latest AMD CCC update can be downloaded right here at TweakTown by heading over to the downloads section. We want to know if your Radeon R9 290 or 290X have experienced slower than advertised performance, and if the driver update fixed this issue for you. Leave a comment below to let us know.