This morning Corsair announced the launch of its latest line of high-efficiency PC power supplies. The all new CS Series of modular power supplies features 4 models from 450W all the way up to 750W, and are 80 PLUS Gold certified, but are priced with the budget conscious consumer in mind.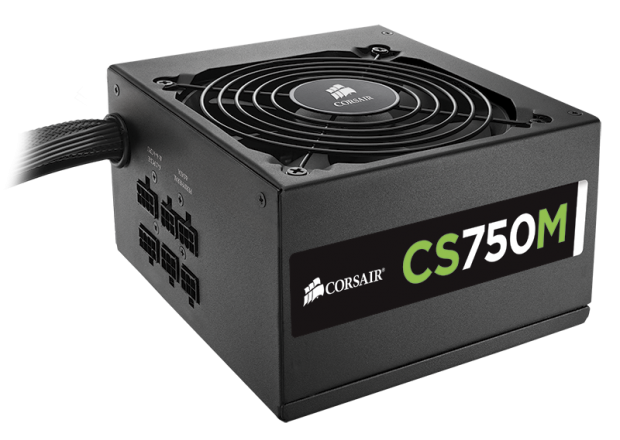 Corsair says that the new CS Series of PSUs are designed to deliver stable, continuous power while minimizing energy waste, which equates to a lower energy bill and smaller carbon footprint. For the low noise enthusiast, Corsair has installed a 120mm sleeve bearing fan that runs at very low RPM during normal load and will only increase speed if a heavy load is detected.
"The CS Series Modular PSUs deliver 80 Plus Gold efficiency and Corsair quality at Bronze level prices," said Aaron Neal, Corsair's global product manager of PSUs. "They are perfect for users that want reliable, energy efficient power for their PCs at a price that won't break their budget."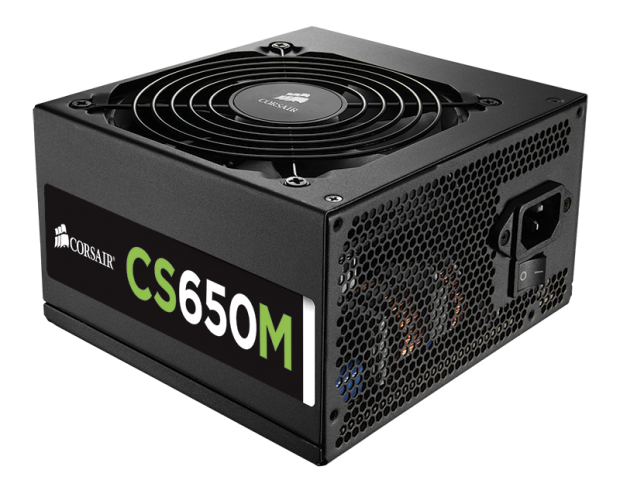 The CS Series features a semi-modular cable design that sees the core motherboard power cables permanently attached to the PSU, while all supporting cables can be attached on an as-needed basis. This feature alongside the incorporated flat cable design will ensure that customers choosing the CS series will have the best cable management experience possible. Corsair's CS Series PSUs are on sale now, and retail starting at $89.999 for the 450W model, $99.99 for the 550w, $109.99 for the 650W and will rise to $119.99 for the 750W model.