VMworlds 2013 - LSI announced today that its Nytro XD Application Acceleration Solution now features integrated support for VMware Software. The combined solution utilizes a PCIe flash card with intelligent, host-based caching software that has been designed specifically for virtualized environments.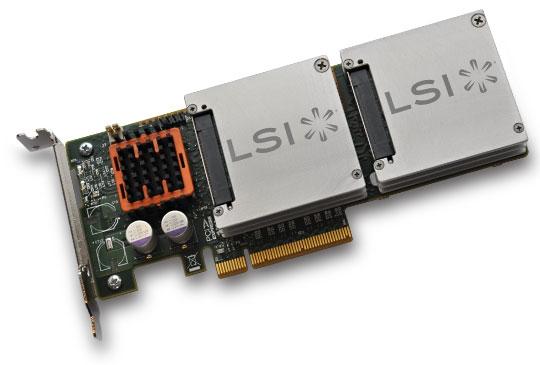 "With a relatively small investment in PCIe flash storage, the Nytro XD solution delivers an incredibly cost-effective method for improving application performance and VM density for existing storage infrastructures," said Robin Wagner, senior director of marketing, Datacenter Solutions Group, LSI. "For key applications such as databases and virtual desktops, the ability to intelligently cache hot data in low-latency PCIe flash storage accelerates access to data and helps enable faster boot times and greater business productivity."
The Nytro XD solution customer benefits include:
Cost-effective acceleration of existing SAN, DAS and NAS (VMware only) storage through automated and intelligent caching of hot data to PCIe flash storage.

Up to 3x greater VM density, allowing for server consolidation, reduced rack space requirements and lower power, cooling and licensing costs.

Improved CPU power utilization, enabling idle CPUs to support additional business applications

Reduced network storage load by removing frequent-read I/Os from network storage, leaving the storage free to devote more IOPS to writes.

Non-disruptive IT operations by not requiring the installation of agents or drivers for each guest OS.
Those interested in checking out a preview of the Nytro XD for VMware solution can stop by Booth #E507 in the Solutions Exchange at VMworld in Barcelona, Spain, October 15-17, 2013.