This morning the Arduino team announced the unveiling of two new development boards that have been designed and built in conjunction with Intel and Texas Instruments, two of the largest chip manufacturers in the world. Each board brings forth a completely new set of hardware and features, while still retaining the popular Arduino header pin form factor.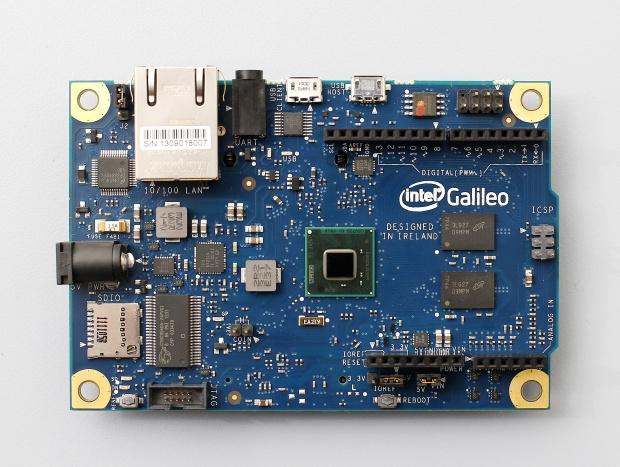 Up first is the new Intel Galileo, an Arduino compatible embedded development board that features Intel's new Quark X1000 SoC. This new chip from Intel is a very low-power slice of silicon that features an X86 based, single-threaded, Pentium-based processor that is clocked in at 400MHz. To help seed the market, Intel and Arduino will be handing out 50,000 of these new boards to 1000 universities around the world.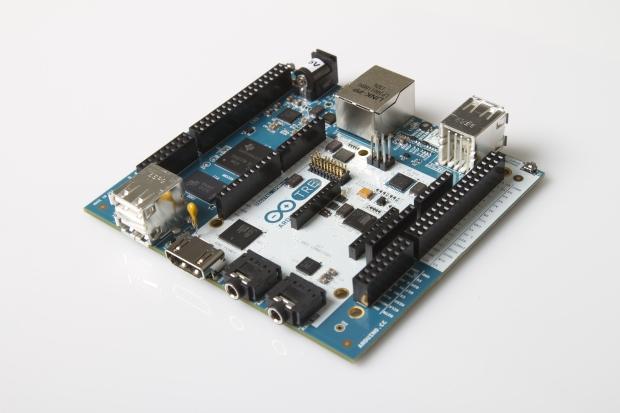 Up next is a very interesting board from Texas Instruments. The Arduino TRE is the first Arduino board to be manufactured in the USA and features a 1GHz Sitara AM335x processor. Texas Instruments says that the Sitara processor gives the Arduino 100 times the processing power of the Arduino Uno or Leonardo and will open up the Arduino world to new and exciting projects. The Arduino TRE features the familiar Arduino compatible header layout for shield compatibility, as well as host of new I/O headers along the side of the board.
The TRE is the direct result of close collaboration between Arduino and Beagleboard.org, two of the biggest names in the Open Hardware movement. Arduino says that the TRE builds upon the experience and knowledge from both companies, and will enable the Education and Maker segments to do even more exciting things with Arduino!
"By choosing TI's Sitara AM335x processor to power the Arduino TRE, we're enabling customers to leverage the capabilities of an exponentially faster processor running full Linux," said Massimo Banzi, co-founder, Arduino. "Our customers now have a scalable portfolio at their fingertips, from the microcontroller-based Uno to the TRE Linux computer."
Expect to see the Intel Galileo on November 29th, and the Arduino TRE is set to arrive in the spring of 2014! I will be testing and reviewing both boards right here on TweakTown, so stay tuned for some exciting stuff from Arduino. At the time of this writing, no information was given on pricing for either board, but we expect them to stay affordable as that is something Arduino was built upon.