Following Google's lead, Mozilla has decided to deactivate most of the browser plug-ins used in Firefox. In the latest version of Firefox Aurora, almost all of the plug-ins have been disabled with the exception of Adobe Flash. Unlike Chrome's plan to ban plug-ins all together, FireFox will let its users choose which plug-ins they would like to activate.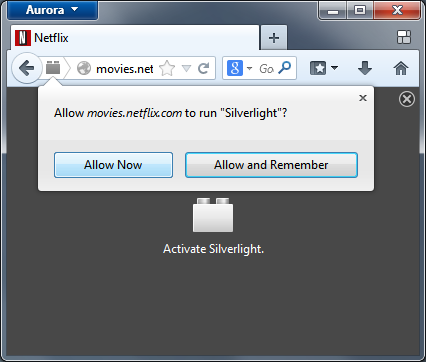 Firefox says that the decision to disable most plug-ins would not only help speed up the browser, but it will provide a safer environment and remove many of the security vulnerabilities that modern browsers face. At one time, plug-ins were an important tool for development as well as implementing cutting-edge features such as video and animation, but over time web technologies advanced and everything can now be done using new technologies such as WebGL, WebSockets, WebRTC, and asm.js.
The move to disable plug-ins is also driven by the fact that most mobile devices no longer support many of them. Disabling plug-ins by default will help push development into a more mobile-friendly workflow and will allow developers to take the Internet to the next level.