When Microsoft first announced it was acquiring smartphone manufacturer Nokia, I knew there was something fishy about the deal. When ex-Microsoft exec and current Nokia CEO Stephen Elop was announced as the new head of Microsoft's Devices and Services division, things began to make sense.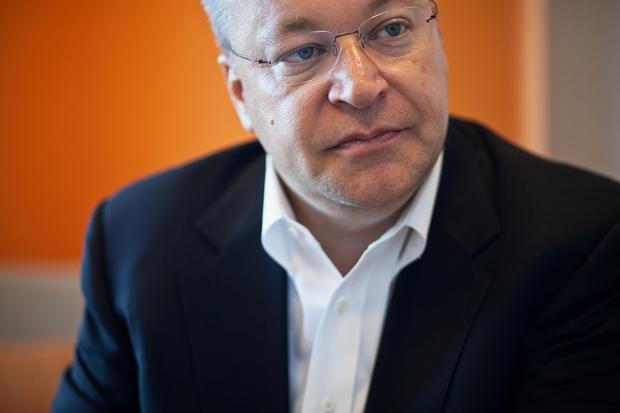 Fast-forward to the announcement that Elop would receive over $25 million as part of a payout in which Microsoft would cover more than half of the cost to see the wheels really start turning in my head. Today, a new report from Forbes says that Nokia has admitted to providing misleading information regarding Elop's compensation.
The original statement issued by Nokia said that Elop's contract and compensation package was "essentially the same" as the company's previous CEO, but after some digging through SEC filings, it was made clear that the board had made fundamental changes in Elop's contract.
In what can only be part of Microsoft's master plan, Elop was entitled to immediate share price performance bonuses in the event of a "change of control" situation. This means that Elop would stand to earn a great deal of money if the company was acquired by someone such as Microsoft.
The article on Forbes lists out the exact scenario that would have to take place in order for Elop to earn his $25 million payout. I have pasted that list below. If you have paid close attention to Nokia since Elop took control, this exact scenario has played out over the last three years.
Nokia's share price drops steeply as the company drifts close to cash flow crisis under Elop.

Elop sells the company's handset unit to Microsoft MSFT -0.87% under pressure to raise cash

The share price rebounds sharply, though remains far below where it was when Elop joined the company.
Basically, Elop had a strong incentive to drive the price of Nokia's stock down as much as possible and almost put the company into financial crisis. During this time, he would deeply integrate Microsoft's Windows Phone OS into the company's handsets and when the time was right, he would offer it for sale to his former employer. Upon doing so, the company share price would rebound and Elop would collect his reward for being the hero and saving the company.
I still maintain that this was Microsoft's plan the entire time, and at some point back in 2010, Steve Ballmer, Stephen Elop, Bill Gates, and the Microsoft board, all convened to plan out this entire process. They knew Ballmer was ready to retire, and I would not be surprised if they offered Elop the CEO seat if he could pull the acquisition plan off in time.