OCC has just released a revised version of its popular Deneva 2 series of enterprise-grade SSDs. The new Deneva 2 SSDs are based on MLC 19nm NAND flash and feature a SATA III 6Gb/s interface.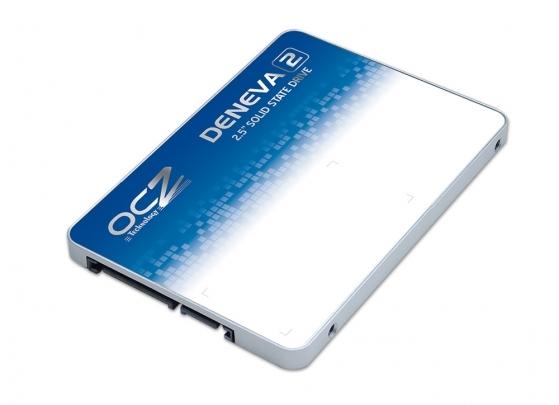 OCZ says that the drives also feature a "completely new power architecture that was designed from the ground up to optimize server backplane functionality, provide enhanced management of in-rush current and power fluctuation." The company says that the resulting product delivers an SSD that delivers superior performance, endurance, and reliability.
"Our Deneva 2 has been a popular SSD series among IT professionals not only as an HDD replacement but to dramatically accelerate I/O access of such popular enterprise applications as OnLine Transaction Processing, database warehousing, read intensive data caching and server boot-ups," said Daryl Lang, SVP of Product Management for OCZ Technology. "By implementing new features and the latest NAND flash process geometry we are able to deliver an optimal balance of I/O performance and cost-efficiency to our customers."
OCZ's Deneva 2 Series utilize an LSI SandForce SF2281 controller that delivers superior performance with 19nm Toggle NAND. OCZ says that the new Deneva 2 SSDs support read bandwidth up to 550MB/s and write bandwidth up to 520MB/s. The Deneva 2 SSD series is available in 120GB, 240GB, and 480GB capacities now.