IDF 2013 - Today Acer announced that it will be previewing its first Chromebook that features an Intel processor based on the Haswell microarchitecture platform at the 2013 Intel Developer Forum. Acer says that this third-generation Chromebook is the result from close collaboration between Acer, Intel and Google, and combines the best technology with exciting new innovation to usher in a new era for the Chromebook market.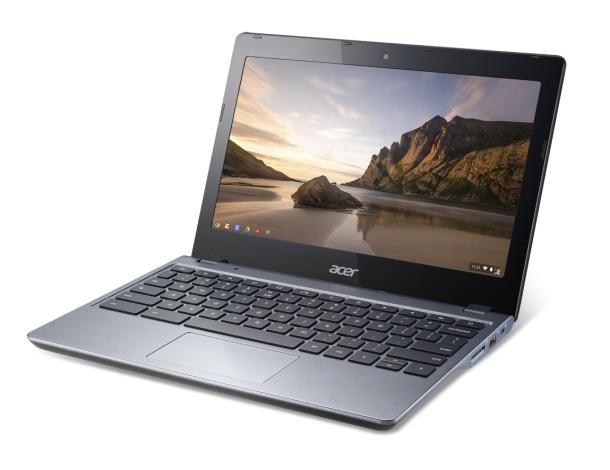 "The value proposition of the Acer Chromebook line resonates with consumers, education and a growing number of businesses, as more work is done by teams that collaborate, create and connect using a wide and varied range of apps for learning, research, fun and work," said Arif Maskatia, chief technology officer, Acer America. "The new Acer Chromebook will inspire greater innovation for developers and in turn, for our customers in numerous markets."
"The latest Chromebooks with Intel processors based on the Haswell micro-architecture enable sleek new designs with amazing battery life and improved performance," said Navin Shenoy, Vice President, PC Client Group, General Manager, Mobile Client Platform Division, Intel.
With Chromebook's getting more powerful while remaining energy efficient with every new generation, they are becoming very attractive to users who need a light, portable solution for an on-the-go lifestyle. Personally I am considering picking up one myself to use at conferences, and as a photography companion on photo shoots.