PAX PRIME 2013 - Today Corsair announced that it would be unveiling several new high-performance gaming peripherals at the PAX PRIME 2013 expo being held this weekend in Seattle Washington. The company says that it will unveil five new gaming headsets alongside a brand-new gaming keyboard and will wrap things up with two gaming mouse mats.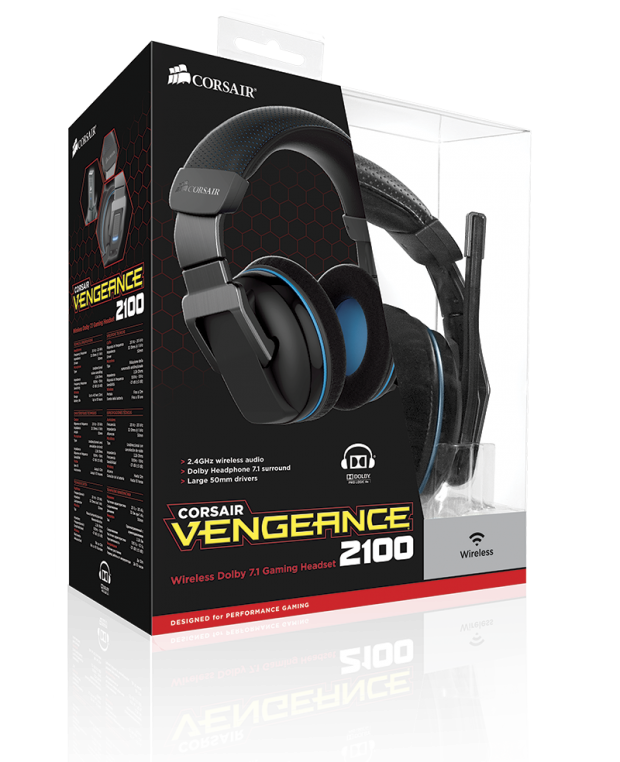 Up first will be the all new, top-of-the-line Vengeance 2100 Dolby 7.1 Wireless Gaming Headset which features a 2.4GHz wireless connection with a 40 foot range, and boast a battery life of up to 10 hours of constant use. The headset features Dolby 7.1 surround sound for an accurate the creation of real-world audio. The headset features 50mm drivers and microfiber-covered memory foam ear pads. THe Vengeance 2100 is expected retail for $149.99.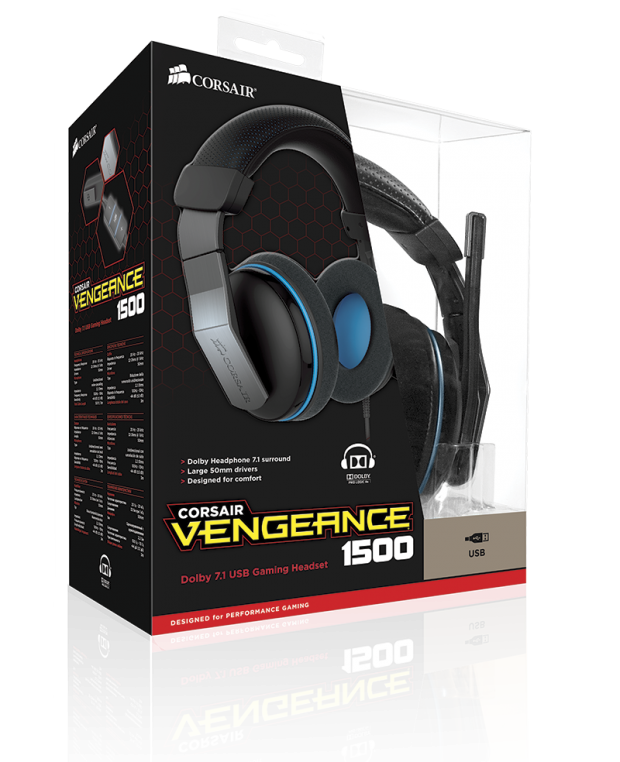 Up next from Corsair is an improved version of its Vengeance 1500 v2 Dolby 7.1 Gaming Headset. As its name implies it will feature Dolby 7.1 surround sound, with new 50mm drivers that provide a deep and rich bass as well as clean, crisp highs. Like its bigger brother the ear pads are covered and microfiber and features a noise-canceling microphone. The Vengeance 1500 v2 will retail for $99.99.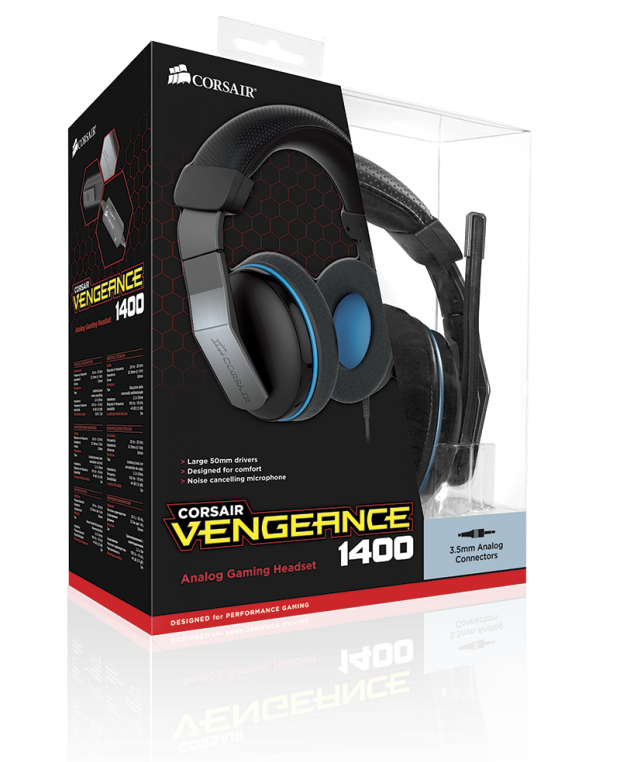 Rounding out the new releases to the Vengeance headset line is the budget friendly Vengeance 1400 Stereo Gaming Headset. Much like the 1500 v2 model, the 1400 features 50mm drivers, microfiber-covered memory foam ear pads and a noise-canceling microphone. The major difference being this version only boast stereo output and features a 3.5 mm audio plug with an extra-long cable. Corsair says it will retail for $89.99.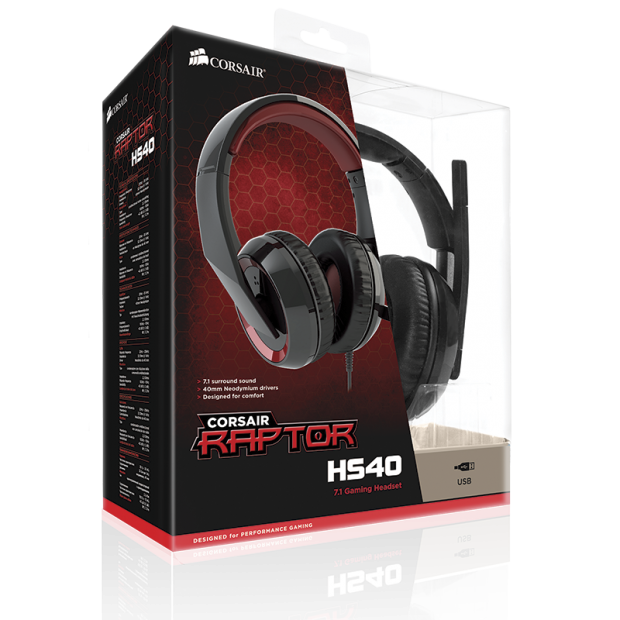 Corsair will also released two new headsets from its Raptor series, with the first being the Raptor HS40 7.1 Surround USB Gaming Headset. This headset features 7.1 surround sound which is provided by 40mm neodymium drivers to provide excellent sound quality and greater sensitivity. A noise canceling microphone is featured alongside padded circumaural your cups that are designed to keep sound in and background noise out. The Raptor HS40 will retail for $59.99.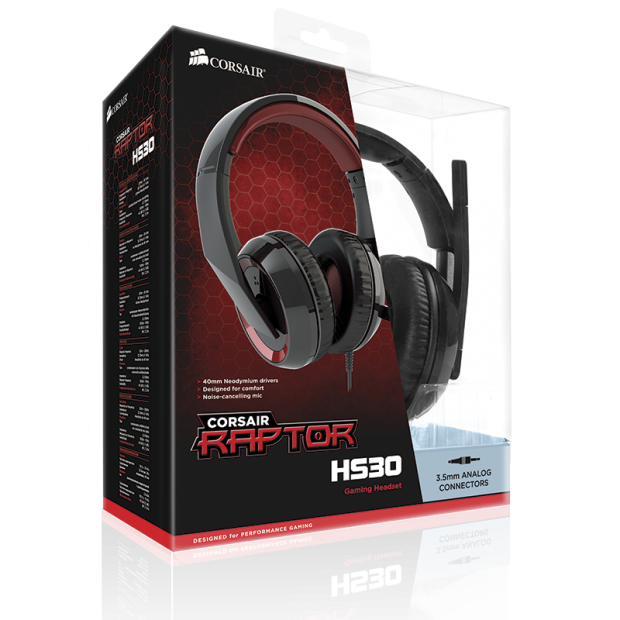 Rounding out the new headsets is the Raptor HS30, and analog gaming headset that features 40 mm neodymium drivers, padded circumaural your cups and dual 3.5 mm audio connectors designed to work with any PC or Mac on the market. The Raptor HS30 will retail for $49.99.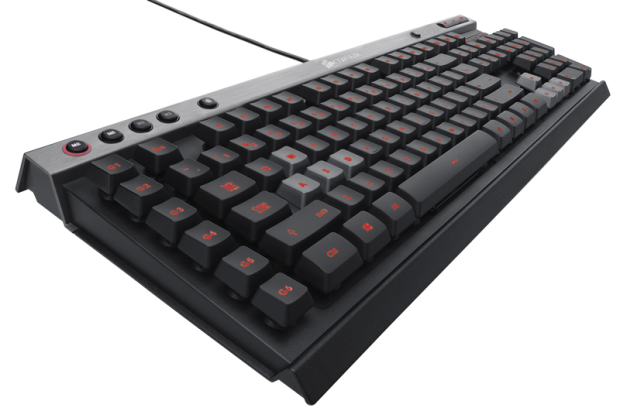 Another addition been added to the raptor line is the new K30 gaming keyboard. This membrane-based keyboard features red back-lighting with three levels of illumination intensity. Rubber dome keys and anti-ghosting circuitry are present for accurate input during fast play and six dedicated macro keys are available to provide access to up to 18 custom macros. The keyboard features onboard memory that allows users to store their settings and profiles and multimedia keys are present for use during those times when gaming is put on the back burner. The Raptor K30 will retail at an MSRP of $59.99.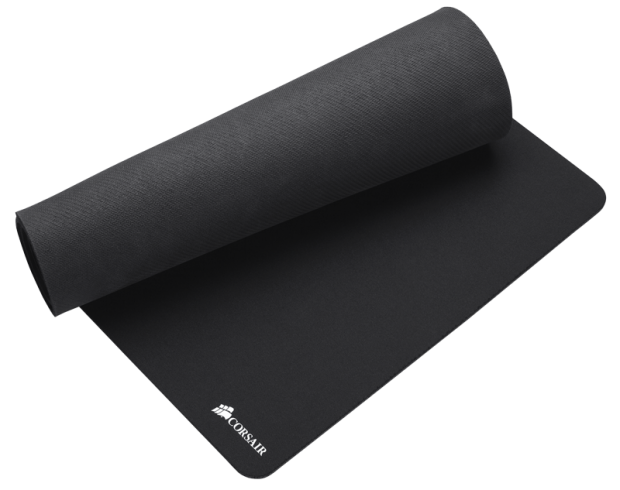 Finally Corsair will unveil to new gaming mouse mats that a been optimized to provide the highest quality performance for today's high DPI mice. The MM200 Extended Gaming Mouse Mat features a massive 930mmx300mm glide-optimized textile surface that allows for smooth, fast movement while retaining precise control. The MM400 Compact Gaming Mouse Mat features a more compact 310mmx235mm low-friction polymer surface that has optimize reflective characteristics for consistent and precise tracking. The MM200 and MM400 will retail for $34.99 and $19.99 respectively.