Plants vs Zombies 2 released worldwide just five days ago and has already surpassed more than 16 million downloads, landing it at the top spot of EA's most successful mobile game launch in history. The sequel to the popular zombie killing game also found itself amongst some of the top grossing games on opening day the Apple App Store has ever seen.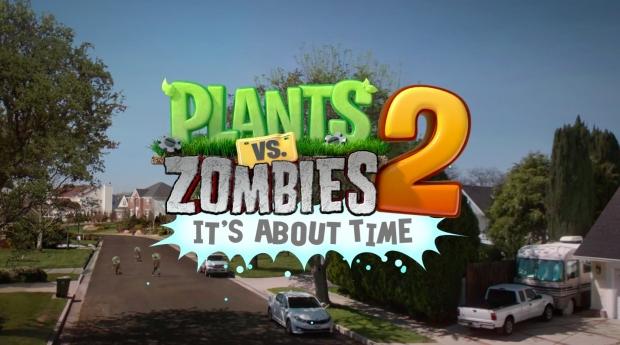 "We are grateful and delighted with the incredible reception Plants vs. Zombies 2 has received from consumers around the globe," said Tony Leamer, Franchise Business Director for Plants vs. Zombies. "We certainly had high hopes for the game, but to see fans playing the game so quickly and in such huge numbers is truly amazing."
EA says that in the five days since launch, Plants vs Zombies 2 rocketed into the number one position in the App Store in over 137 countries worldwide on either the iPad or iPhone charts. It currently has an average rating of 4.5 to 5 stars throughout those countries and has received rave reviews from critics and consumers worldwide. For those of you unfamiliar with the game, it pits garden-variety plants against a horde of period correct zombies throughout different historical time periods. EA has released the game under its free-to-play model and we found it in the Apple App Store in seven different languages.
Below are some fun facts that I thought our readers might be interested in. In the last five days, the 16 million+ players have cultivated the following:
Over 11 billion suns generated

Over 2 billion zombie waves

Over 4 billion plants planted

Over 25 million hours played