Hot on the heels of last week's Tritton Kunai launch, Mad Catz today announced that it has began shipping the Tritton Pro gaming headset for PC and Mac. The company says that the Tritton Pro is a true 5.1 surround sound headset that features four separate drivers in each ear cup for a true 5.1 surround sound experience.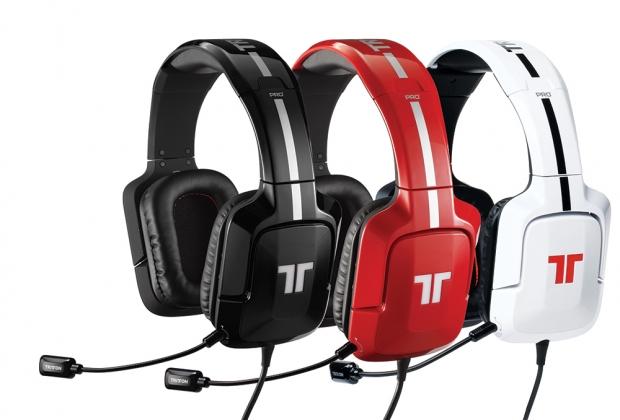 The headset also features an in-line remote that allows selectable voice monitoring that allows users to choose if they hear their own voice in the headset or not. "The TRITTON Pro+ headset received a warm reception with the passionate gamers at E3 thanks to its advanced feature set and multiple speakers, delivering highly accurate sound separation, ideal for online gaming," said Darren Richardson, President and Chief Executive Officer of Mad Catz. "We believe the TRITTON Pro+ for Windows PC and Mac will enable us to further diversify our platform base within the high-end audio category."
The Tritton Pro is available in white, black, and gloss red and is available in the US, Canada, UK, France, and Germany for around $199. The headset will be available at all major electronics retailers that carry the Mad Catz brand. For more information on the Mad Catz Triton Pro, head over to Source #2 below.