Today, a new user manual has surfaced for what appears to be a new flip style phone from Samsung. Engadget is reporting that the device will be part of the company's Galaxy line of smartphones. Dubbed the Galaxy Folder, this new phone will feature what appear to be 3.7-inch AMOLED displays on each side of the top half.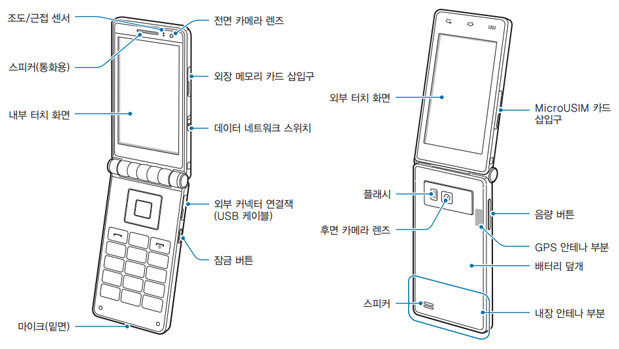 A dual-core QUALCOMM Snapdragon 400 processor, 2GB of RAM, and full LTE support will also be onboard. The phone resembles the now old-school Motorola Razr, which was in its day was the king of the flip phone form-factor. We can see a rear-facing camera with what appears to be an LED-based flash along with a front shooter of unknown spec. The design is similar to a phone the company released last year in China, and for all intents and purposes, it is safe to assume that this is where the Galaxy Folder will end up as well.
There is no mention (that I can find) of what operating system the device will run, but it could theoretically feature Tizen or Android, but my bet is on Tizen. The company has been working long and hard on developing the new OS and this would be the perfect platform to show it off. If you are interested in checking out the user manual, head over to Source #2 below.