Intel have been building custom processors for big companies such as eBay and Facebook, are now looking at the datacenter market
Well, well, Intel... how are those custom processors you're building for Facebook (and more) going?

Published Fri, Jul 26 2013 5:29 AM CDT
|
Updated Tue, Nov 3 2020 12:21 PM CST
Some interesting information is coming out from Intel engineer Ronak Singhal, who has spent most of his 17-year career at Intel developing relationships with the top computer experts in the world.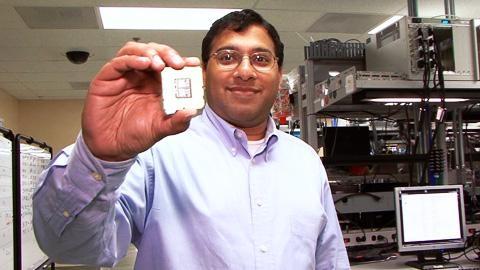 The experts he has worked with include huge companies such as Amazon, eBay, Facebook, Google, Microsoft, and more. Singhal spoke with EE Times during a break in a press briefing in regards to Intel's latest Xeon and Atom server chips, where he said: "When three of them all tell you they want the same thing, you know you are on to something."
But, as you can imagine, some companies don't want the same thing and want a CPU that is custom-made to their specific needs. In the last couple of years, Intel have been providing some of their biggest customers like eBay and Facebook, with custom versions of their CPUs. Intel is taking this slow, and isn't rushing into custom-made processors for companies just yet, though.
For the big customers, Intel can support unique requirements such as power levels, the CPUs frequency, or reliability with some tweaks made in the firmware, or deep in the manufacturing process. These custom chips can have higher, or lower clock speeds, or super-high turbo modes disabled so that they can have more years squeezed out of them - making them much better investments over the long term for big customers.
Where to from here for Intel? Datacenters. If they can create custom logic for some of the world's biggest datacenters, Intel will be sitting in on meetings with Don Draper himself.
Related Tags