WikiLeaks Party launches in Australia, gets slammed by a DDoS from an American 'hacktivist'
Australian's finally get a new choice, welcome to the WikiLeaks Party.

Published Thu, Jul 25 2013 9:09 PM CDT
|
Updated Tue, Nov 3 2020 12:21 PM CST
Julian Assange has launched the WikiLeaks Party in Australia, all the way from his current 'home' in London's Ecuadorian embassy. The WikiLeaks Party have announced their candidates, shortly after their site went down due to a denial-of-service (DDoS) attack from an American "hacktivist".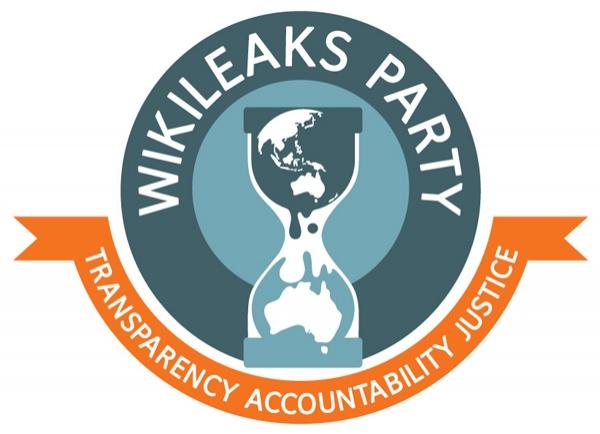 The candidates for the WikiLeaks Party for the upcoming federal election in Australia are standing for New South Wales, Victoria and Western Australia. In New South Wales, we have human rights lawyer, Kellie Tranter, and academic, journalist and former public servant with the Department of External Affairs and Department of Foreign Affairs, Dr Alison Brionowski.

Journalist, Gerry Georgatos and economist and CEO of the Epilepsy Association for Western Australia, Suresh Rajan, are standing for Western Australia. Victoria will see Julian Assange himself standing, as well as author, ethicist and activist, Dr Leslie Cannold and RMIT lecturer, Dr Binoy Kampmark.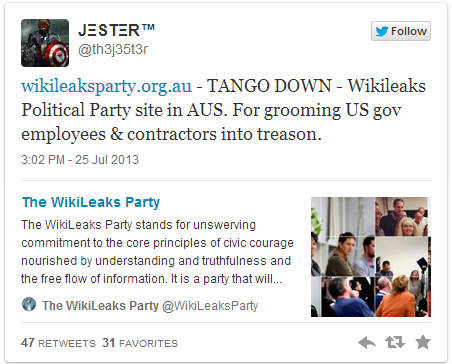 But, less than half an hour after the WikiLeaks Party launched, their official website was taken down in a DDoS attack. Even now, close to 24 hours after it launched, it is still down. American self-proclaimed "hacktivist" who goes by the name of "The Jester" has made themselves known as opposed to WikiLeaks in the past, has shot off several DDoS attacks against the website, and has claimed responsibility.
Related Tags