The Moto X gets unveiled, will be an always-listening smartphone powered by Google Now
Moto X will always be listening, is voice controlled by saying "Ok Google Now"

Published Sun, Jul 14 2013 8:40 PM CDT
|
Updated Tue, Nov 3 2020 12:22 PM CST
We've been waiting to see anything official on the Moto X phone, the first phone from Motorola that would be unique after their acquisition by Google. Well, according to a leaked video from Canadian wireless carrier, Rogers, we now know what the phone is capable of.
It will be an always-listening device, that responds to your voice requests without pressing any physical, or on-screen buttons. The video, above, shows a user speaking to the phone in order to receive weather information from Google Now by simply starting off with "Ok Google Now." This simple command will have the phone prepared to listen, waiting for your next voice command.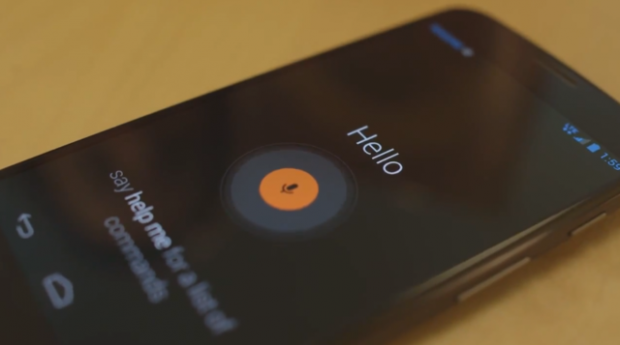 Talking to the Moto X isn't just for fun, as it learns your voice. This is how it will become more of a day-to-day feature versus something like Siri where you only do it at first, then not as much afterwards. Also, "information quietly appears on the screen," which is a nice feature for notifications, with the ad saying "instead of a blinking light that doesn't actually tell you anything." Another nice little touch, that might end up becoming a very nice feature.
The future of Google seems to be hands-off, which is something that Glass is doing by taking your hands off the device, and putting it on your head with voice commands.
I think that this is what we're looking at the future of Android with - is less physical interaction, and more ease of use. "Ok Google Now, what's the next flight to New York?" or "Ok Google Now, set an alarm for 3:30PM tomorrow." This will transition to Glass very easily, and people will adapt by maybe coupling a Moto X with Glass, I know I might end up doing so.
Related Tags