EA: Next-gen tablets will have same graphical prowess as PS3 and Xbox 360
EA Labels boss says next-gen mobile platforms will have same graphics horsepower as PS3 & Xbox 360.
Published Sun, Jul 7 2013 11:55 PM CDT
|
Updated Tue, Nov 3 2020 12:22 PM CST
According to Frank Gibeau of EA Labels, the next-gen tablets will get to see some of EA's PS3 and Xbox 360 classics. Gibeau says that the next-gen tablets and mobile devices will feature roughly the same graphical fidelity as the current PlayStation 3 and Xbox 360.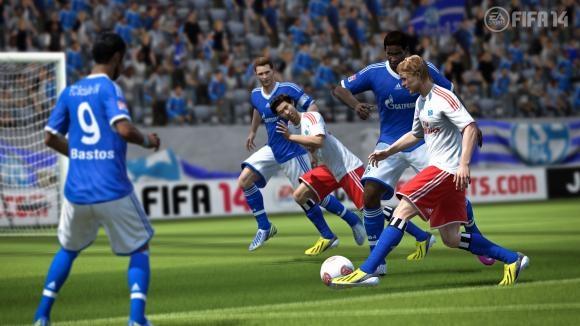 In the near future, the next wave of tablets and phones will have nearly Xbox 360 or PS3 capabilities in terms of graphics. Some of our engine technology that used to be console-specific now can, with modifications, be able to power games on tablets and on phones in the near future. We're just getting ready for that.
But it's not just about graphics capabilities. Gibeau notes that games can't just be ported over. Instead, the games have to be redesigned for the new interfaces.
You have to redesign the game. You can't just bring it over and have a virtual d-pad on the tablet. It doesn't work. You have to re-architect it around touch, voice, camera. Our teams are having a lot of fun with that, reimagining an experience on a tablet using the same graphics and assets in some ways, but completely remixing the meal. Same ingredients, completely different meal. That's kind of the way we think about it.
So does this mean you'll see FIFA coming to an iPad near you? It's not clear just what games EA is working on bringing to the next-gen platforms, but it is good to hear that they will have decent graphics abilities.
Related Tags