SanDisk acquires SMART Storage Systems
SanDisk continues string of SSD-related acquisitions.
Published Tue, Jul 2 2013 11:03 AM CDT
|
Updated Tue, Nov 3 2020 12:22 PM CST
SanDisk continues their string of SSD-related acquisitions today with the purchase of SMART Storage Systems for $307 Million. This purchase comes after there was tremendous speculation that SanDisk was looking to acquire OCZ over the last several months. SMART Storage Systems, a wholly-owned subsidiary of SMART Worldwide Holdings, is a leading provider of current and next-generation enterprise solid state drive (SSD) products and technology.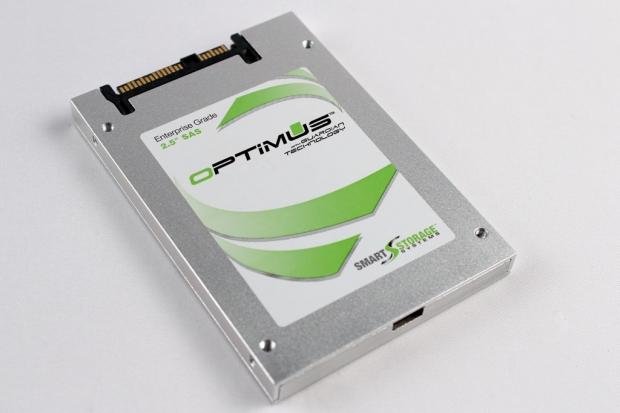 SMART Storage Systems makes more sense as an acquisition for SanDisk due to their patent portfolio that includes such revolutionary technologies as the Guardian Technology Suite. SMART also has much deeper penetration into the enterprise market than OCZ, and SanDisk has traditionally focused on enterprise-centric acquisitions in the SSD market. Recent acquisitions of Pliant and FlashSoft have created significant value for SanDisk over the last several years as they increase their presence in the enterprise market.
"We are delighted that a global technology innovator and manufacturer of the caliber of SanDisk supports our belief in SMART Storage's team and portfolio of next-generation enterprise SSDs," said Iain MacKenzie, President and CEO of SMART Worldwide Holdings.
"SMART Storage is excited about the opportunity to achieve greater scale, leveraging combined R&D efforts across a broader product set," said John Scaramuzzo, President of SMART Storage Systems. "We believe this is a strategic combination that will provide attractive benefits for our customers and our talented employees."
"We are proud of what SMART Storage has accomplished since our investment in 2011, and it has been a privilege to partner with them," said Ken Hao, a Managing Partner of Silver Lake, and Ajay Shah, Founding Managing Partner of Silver Lake Sumeru. "We are honored to assist in accelerating the growth of SMART Storage's differentiated enterprise SSD technology and to help build the long-term, strategic value of the business. We are pleased that SanDisk shares our confidence in SMART Storage, and this transaction marks an exciting moment for both companies and a successful exit for Silver Lake."
The transaction is expected to be completed during August 2013, subject to customary regulatory and other approvals. Prior to the closing, SanDisk and SMART Storage will operate as separate businesses and will continue to work with their existing partners.
After closing this transaction, the remaining businesses of SMART Worldwide Holdings, including SMART Modular Technologies, will continue to operate as today. No changes are expected to impact any customers, suppliers or employees of the remaining businesses.
Related Tags