When it was first announced that Intel was using thermal grease instead of solder to attach the CPU die to the heat spreader on Ivy Bridge chips, the overclocking world became very disappointed. The thermal interface material that was used really left a lot to be desired, and as such, Ivy Bridge chips were not as overclocking-friendly as previous generations.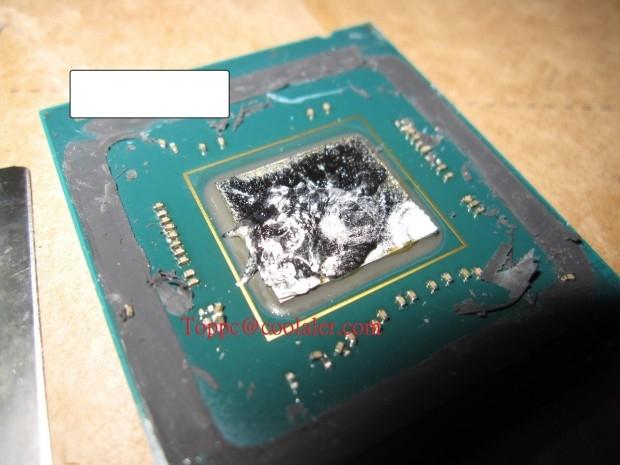 This morning a forum post by user "Toppc" on the Taiwanese website Coolaler has unveiled what appears to be a next-generation Ivy-E ship, which has been delidded to unveil that Intel has once again switched back to solder as the connecting material between the heat spreader and CPU die.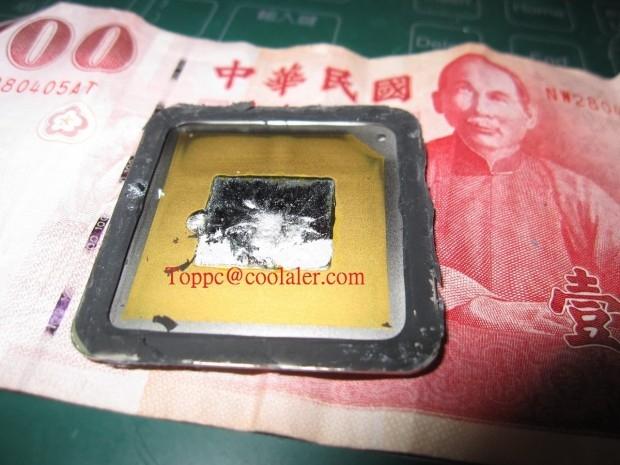 The chip in question is said to be an Ivy Bridge-E Core i7 4960x, which should retail in the $1000 range on release. Fortunately for us, Toppc cared less about his expensive CPU and more by showing the world what was inside. With Intel switching back to solder, we can most likely expect very respectable overclocking numbers coming from Ivy-E this September.