The first half of 2014 will see AMD release its first ARM-based CPU, if the Wall Street Journal is correct. AMD, the company best known for it's APU line of processors is said to be building their first-ever ARM CPU as we speak. The chip is codenamed Seattle and is based on a similar ARM architecture to that used in smartphones and tablets currently.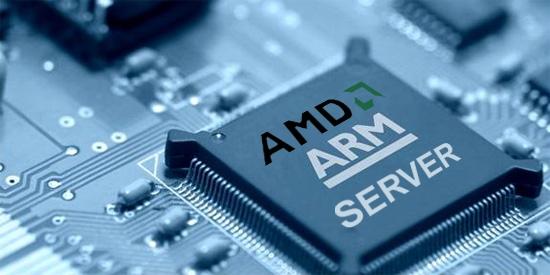 Rumors have it that the first chip released will be an eight-core version with a sixteen-core model being released later down the line. Both processors will have a clock speed of 2GHz, but no word yet on cache sizes or any other CPU specifics. We do know that Seattle will be aimed at the server industry, which is a fast growing market in desperate needs of power saving CPUs.
This is not the first time that someone has aimed an ARM processor at the server world; Applied Micro Circuits did something similar with their X-Gene "server-on-a-chip," and it worked out fairly well for them. The major question is if AMD can manage to follow in AMC's footsteps and make this a profitable venture. I guess we will have to revisit this in a year to find out.