Pretty much everyone was surprised this week when Microsoft announced a new redesigned Xbox 360 even though it planned to launch the next generation Xbox one just a few months from now. Not wasting any time, repair manual website iFixit, has just posted the world's first teardown of the Xbox 360 Model E.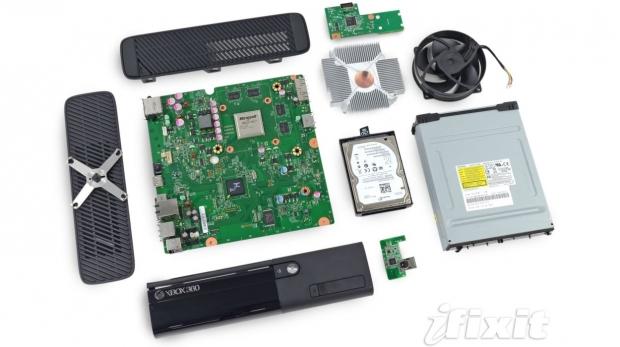 IFixit notes that apart from a model name change, and cosmetic case updates, there is very little difference between the original Xbox 360 and the 360 E. It appears that the cosmetic changes were implemented to save on the cost of manufacturing the machine.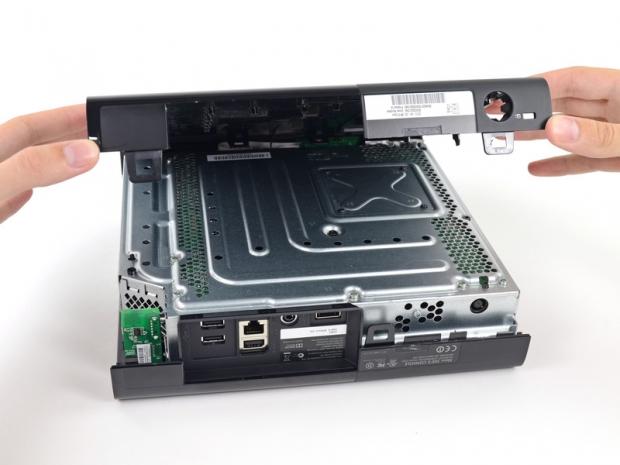 The costs saving measures include a redesign rear port area which cuts the A/V and S/PDIF ports from existence. Additionally Microsoft has removed one USB port from the back panel cutting the numbers down to just four. It appears that Microsoft used the exact same heat sink and cooling fan as the previous model which makes sense because they solve the RRoD issues with the S. Additionally the hard drive is easier to remove, but comes hermetically sealed inside a plastic case.