Computex Taipei 2013 - We have a few stories from QNAP in the works, but this one will affect the largest number of new buyers. Until now, the 10GbE Ethernet option was available only on larger NAS systems, platforms with eight or more drives.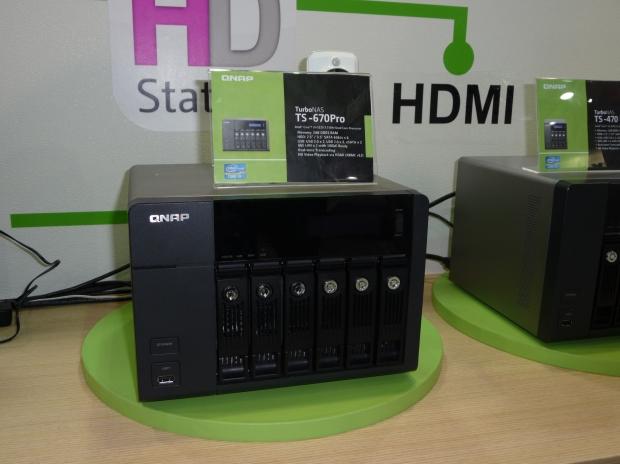 In a bold and exciting move, QNAP has brought 10GbE to six-bay and four-bay models. The TS-670 Pro uses six drive bays and has the processing power to go with it.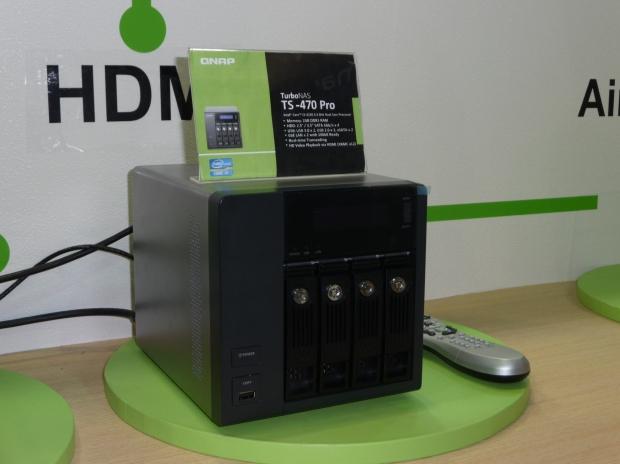 We're starting to see 10GbE ship on workstation and server boards, mainly from on-board Intel X540 parts. Intel X540 add-in cards are available for less than $300 if you look around for good deals. The add-in cards allow you to add 10GbE capability to any system, including desktop computers.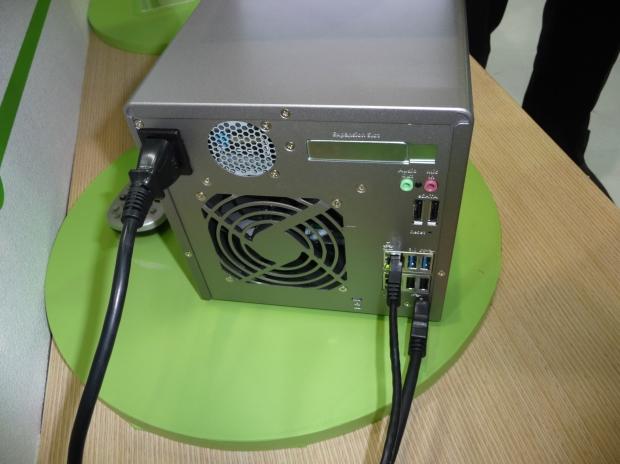 We're using 10GbE in the office now and love the performance. Transferring files to and from the NAS with roughly a 10x increase over gigabit Ethernet not only reduces the wait time, but also increases the number of users who can comfortably connect to the NAS at the same time.