Corsair strap us in for some high-speed memory clocks
With Jake and some LN2 we see 3000MHz DDR become nothing as we move higher.
Published Tue, Jun 4 2013 8:41 AM CDT
|
Updated Tue, Nov 3 2020 12:22 PM CST
Computex Taipei 2013 - While hanging out with Corsair a fair bit yesterday afternoon at the OC Main Event hosted by Intel and Themselves, we decided to head over to the Grand Hyatt Suite to see if they had anything else they could show us. Walking into see a cloud of LN2 greet us we headed over to Jake to see what exactly was going on.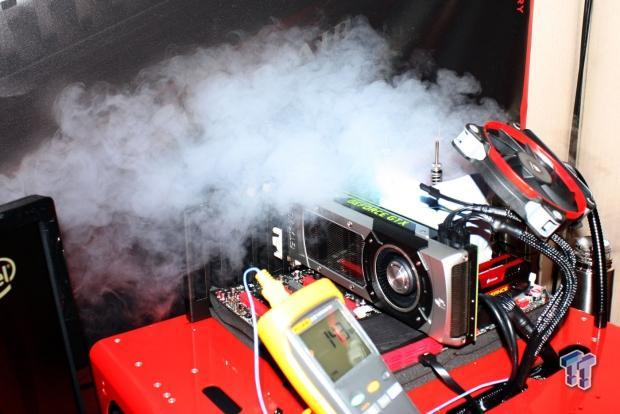 Using an ASUS ROG Haswell motherboard we got a chance to check out the upcoming 3200MHz DDR C11 kit coming from Corsair under the Vengeance Pro label. On display at 3201.8MHz DDR the CL 11-14-14-36-2T kit from Corsair will indeed be for users who are looking for the most extreme out of the box performance.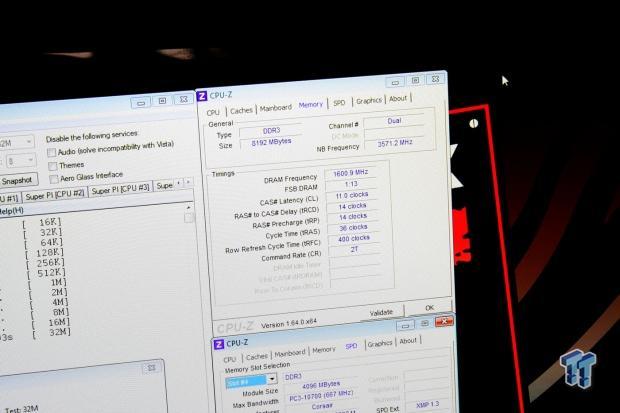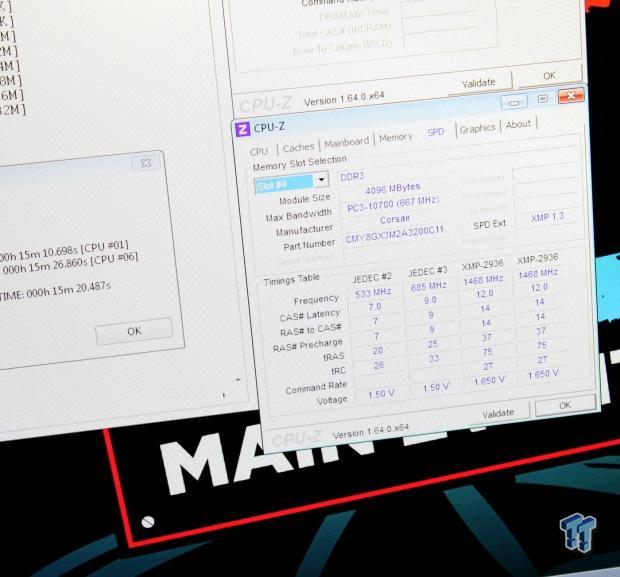 Asking a couple of questions about the kit we quickly find ourselves discovering that the kit will probably no doubt be something that many more people will be able to take advantage off then when compared to the previous 2800Mhz DDR kit we saw from the company.
One of the biggest benefits to the new Haswell platform is the extremely strong Internal Memory Controller. Asking some questions about how they were going with chip binning, we were told that achieving 3000MHz DDR on most CPUs isn't an issue. 3200MHz DDR also sees to be a number that comes up quite regularly meaning that you're not going to have to go through dozens of chips to find a CPU that can achieve that speed.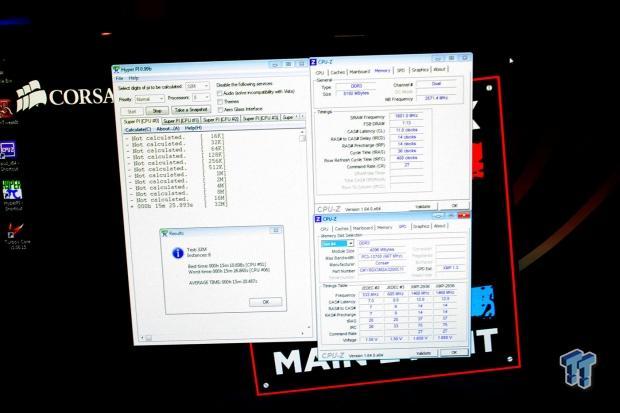 While anything over 2700MHz DDR on the previous generation Intel chips needed a lot of work, time and money. It seems that It isn't until around the 4000MHz DDR where you really need to be putting in that amount of time and effort.
Considering the new Haswell platform has just launched, it's going to be an interesting couple of months as we see the most enthusiast based memory companies fight it out for supremacy.
Related Tags