We first saw Spotify's Discover service back in December and now the music streaming giant has began rolling out the music discovery page to its users. The new page allows users to "Discover and Sample" new music, something that was previously hard to do.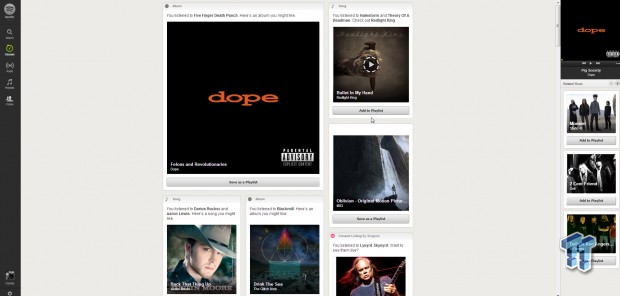 "With the Discover page, we're making good on our promise of helping you choose what to listen to when faced with millions of songs," Spotify Chief Product Officer Gustav Söderström said in a statement. "We've made your listening experience more personal, more social, and more current."
The new Discover Page will include the following features:
New personalised recommendations every day based on the music you love

New releases from the artists you follow

All the music and playlists shared by friends and trendsetters you follow

Find out when an artist you love is touring near you - the information will just bubble up through recommended shows from Songkick

Related Music: play a song and get instant recommendations on what to play next
As of this writing the "Discover" page is available to all Spotify users on the web-based app, and the company says that it will "gradually" roll out the new feature to desktop and mobile apps in the coming weeks.