This morning storage company Silicon Power released its latest portable hard drive, the Stream S03. The new portable hard drive features design cues that were inspired by how folded pages may look in a book.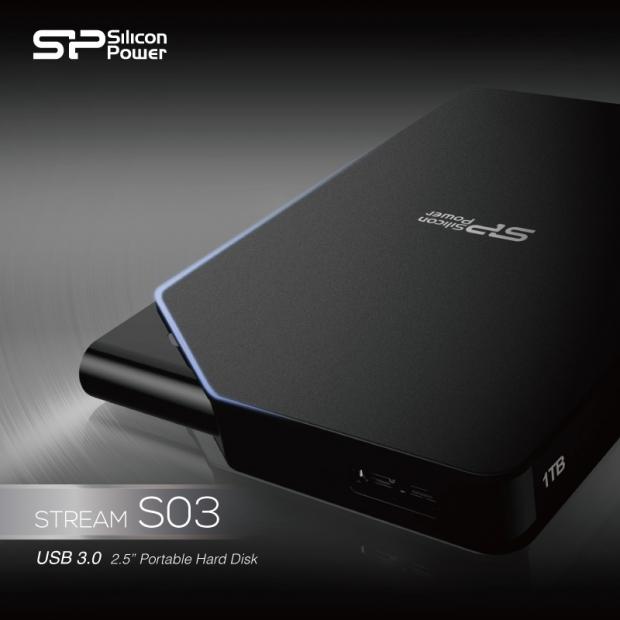 The Stream S03 features a matte finish which does well to hide fingerprints and stains while still maintaining the sleek and stylish streamlined design the Stream series is known for. In addition, the portable storage device utilizes rounded corners that allow users to handle the device with ease.
Located on the "page fold" corner is the LED status light which turns red when a USB 2.0 port is used and Blue when connected to USB 3.0. The Stream S03 is available in 500GB and 1TB capacities and features a free backup utility as well as a three-year warranty.