Today Amazon.com announced that its Appstore is now available in nearly 200 countries worldwide, and features apps for Macs, PC's and Android based devices such as Amazon's Kindle Fire. Alongside this announcement, Amazon said that the Kindle Fire will release to over 170 new countries in June.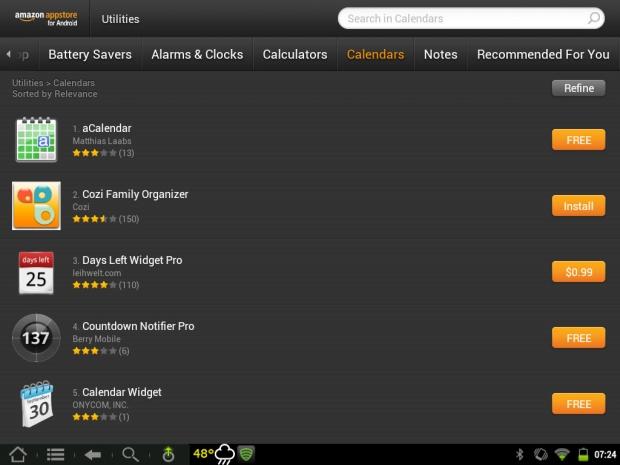 "We are thrilled to be expanding the reach of our global app distribution to nearly 200 countries. We think our customers will love the app selection we have to offer and also find features such as Free App of the Day and personalized recommendations very helpful as they discover and explore new apps and games," said Mike George, Vice President of Apps and Games at Amazon. "By further expanding the distribution of apps to millions of customers around the world, we are continuing to make it easy for customers to enjoy their Amazon apps on Kindle Fire and any Android device."
To celebrate this expansion, the Amazon Appstore is bringing back one of its most popular Free Apps of the Day, "Fruit Ninja," along with "Cut the Rope: Experiments." These will be available, for free, on May 23 and May 24. For those not in the know, the "Free App of the Day," is a program in which Amazon offers a paid app for free every day.