Bang With Friends glitch includes link that will tell you which friends are looking for a bang
Want to know which of your friends uses Bang With Friends? There's a glitch to help you with that.

Published Fri, May 10 2013 9:37 PM CDT
|
Updated Tue, Nov 3 2020 12:23 PM CST
There's a glitch to the discreet hookup app 'Bang With Friends', that lets you see which of your Facebook friends are looking for a bang. The big, huge, gaping hole of a problem here is that Bang With Friends is pushed as a silent, untraceable way of looking for a hookup.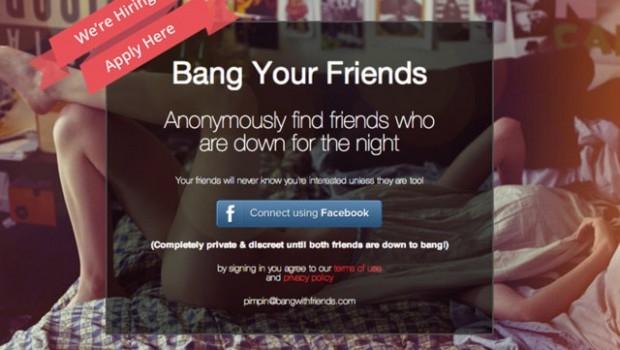 Well, not for now - as there's a huge glitch letting you find out which friends are using the app. I used the glitch myself and thankfully, there's only one person on my Facebook list using the app, but there are many of you who might find this an interesting look, and maybe spread the word about the glitch so people know and can remove their accounts from BWF.
You can use this link here to find out which of your Facebook friends are using Bang With Friends. Remember, what is seen cannot be unseen.
Bang With Friends has released a statement regarding the glitch, where they said:
We take privacy very seriously at Bang With Friends and the vast majority of users will not show up in such a search. If you installed the app after January, you won't show up (unless you manually changed your privacy setting).

We launched right before Facebook's Graph Search functionality opened up to a wider audience. For the first few days after we launched, the default setting in Facebook when a user installed our app was set to the user's default setting for all apps. For many users, that was "Public" or "Friends."

We quickly adjusted this (back in January) once we realized that Graph Search did this. After we discovered this issue, we made the default for our app "Only Me."

Any user who installed our app after January should have seen that default setting and will not show up in Graph Search (nor the link you provided in the article). For any users who do show up, you have full control over this in your Facebook settings as you mentioned.
Related Tags