Yesterday, astronauts on the International Space Station (ISS) discovered an ammonia leak in a coolant loop that cools the power system attached to one of the large solar arrays on the ISS. NASA officials say that the crew of six is in no danger and that this leak will most likely result in the array being shut down until the leak is fixed.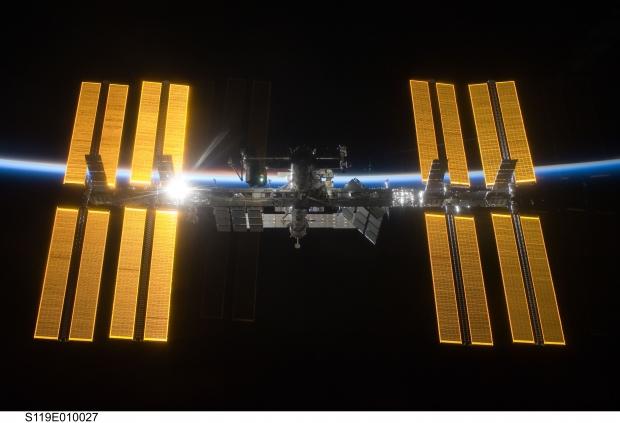 This same system has had leaks before, in 2007 a leak in the same spot was discovered, but was much smaller then and was such that it did not warrant an immediate repair. It was so small that the system was recharged with just eight pounds of ammonia in 2011 during a visit from the Space Shuttle Endeavor. Last November, an attempt to repair the leak was made during spacewalks made by NASA astronaut Sunita Williams and Japanese space flyer Akihiko Hoshide. The fix was only temporary though and now it has reared its ugly head again.
"It is a serious situation, but between crew and experts on the ground, it appears to have been stabilized. Tomorrow we find out for certain," space station commander Chris Hadfield of Canada wrote Thursday via Twitter, where he posts updates as @Cmdr_Hadfield.