CPU-Z validations is great for a few things, first and foremost for validating your extreme overclock, but sometimes there are some leaks through the cracks and we find out some juicy goss on the upcoming next-gen GPU.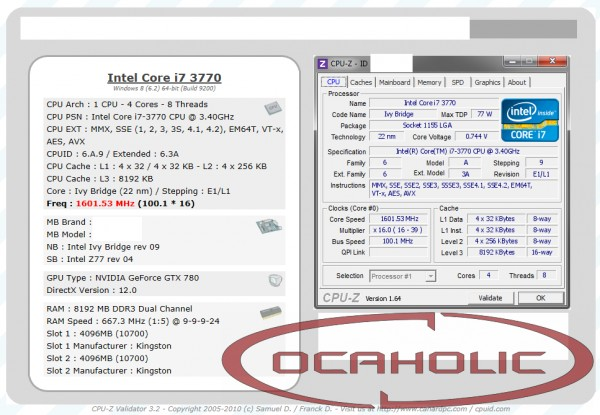 As you can see above, there's a tease of NVIDIA's upcoming GeForce GTX 780 GPU, and while that should be enough to satisfy those GPU urges you feel, there's something else that is intriguing. Under the 'GPU Type' is 'DirectX Version', which states '12.0', or DirectX 12. Currently even Windows 8 is still in DirectX 11, and we have no news of a next-gen DirectX right now.
This is where we tumble down the rabbit hole, let's fantasize that this is real - DirectX 12 is coming. Why are AMD saying DirectX 12 isn't coming, considering they're working with all three big consoles makers - Nintendo, Microsoft and Sony - with Radeon GPU's in their consoles. AMD are working on the next-gen Xbox, which could feature DirectX 12, and Microsoft and AMD don't want to talk about it.
But why would NVIDIA allow this type of news to arrive on the Internet? Do they want people to think they're still in the GPU race even if their competitor has hardware in all three next-gen consoles?
Then we have the other side of the conversation - this is a fake. Why would someone do this? It's not like this is big news right now, or maybe they're baiting people into believing this. We're reporting on it anyway as it's a great talking point, and this is definitely no click baiting. What are your thoughts on the matter?
Would you like to see DX 12? If so, what would you want to see from it? Some truly mind-blowing next-generation graphics? I know I do.