The two popular internet memes, Keyboard Cat and Nyan Cat, are both making even more internet headlines this morning after word that their trademark holder has filed suit against Warner Bros for unauthorized use. The memes were featured in the popular online children's game Scribblenauts.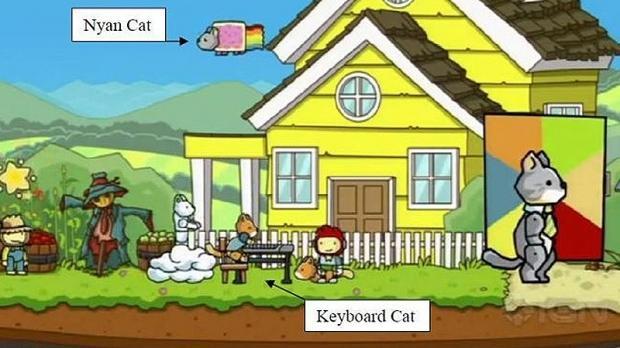 Scribblenauts is developed by 5th Cell Media, which is a subsidiary of Warner Bros, and is said to have used the memes without any permission from the trademark holder. While this is a very serious matter, one cannot help but sit back and laugh as they watch Warner Bros get a taste of their own copyright lawsuit medicine.
Since it is Friday, I have included a video below of the original Keyboard Cat below for your enjoyment!