If you were after some totally free VoiP calls between your friends on Facebook, then you may want to pay attention to Facebook Messenger. The latest app update include the ability of free VoiP-based calls between your Facebook friends.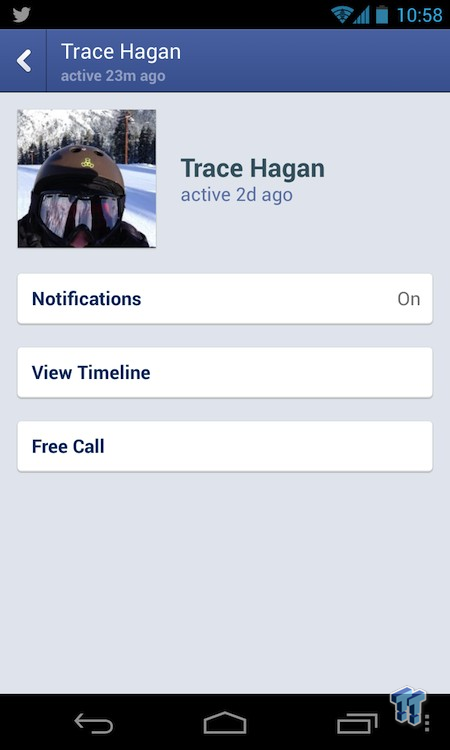 In the beginning of last month, Canadian users were greeted with the VoiP call goodness, but now it has extended outside of Canadaland, and into the US and other countries. If you want to see if you have this feature, all you have to do is tap into a current chat, tap the 'i' button in the top right corner and if you're in one of the countries the new feature has rolled out into, you'll see a "Free Call" button at the bottom.
I've just tested it on my Nexus 4 here in Australia, and can confirm it's working for Australians.