BlackBerry is hoping to convince Android and iOS users to switch over to the dark side by offering up a demo of key BlackBerry 10 features through a new HTML5 web app. Dubbed BlackBerry Glimpse, the app walks users through 10 demonstrations that include the BlackBerry Hub, Screen Share, Time Shift and the unique BB10 predictive keyboard.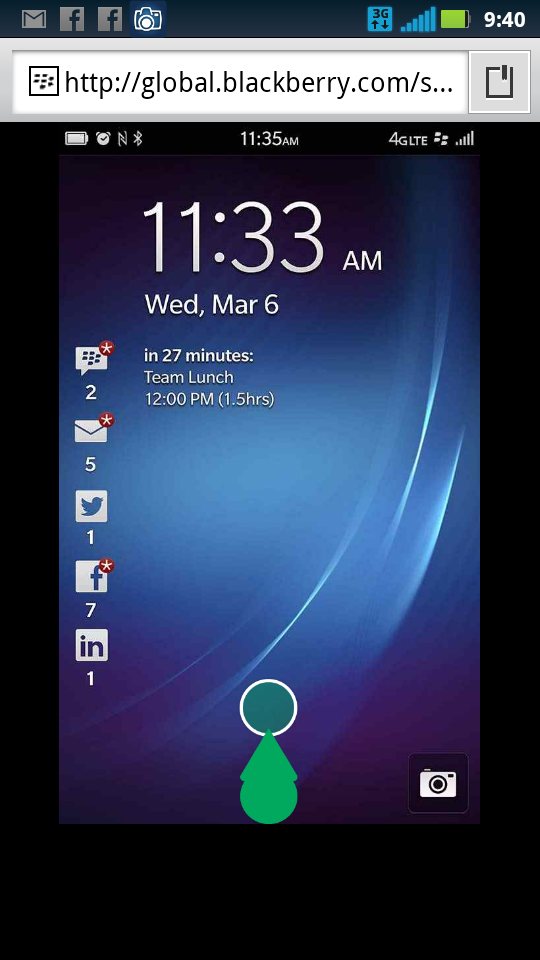 I tried out Glimpse on my very dated Sprint Motorola Photon 4G and the "demo" felt more like a slideshow that used gestures to control rather than a true interactive demonstration. The keyboard demo was so fast that I barely caught what it was trying to illustrate.
Not all was bad though, I actually do like the UI that BlackBerry has created. It does have a very Android feel to it which is something that I prefer. Will this "demo" cause a mass migration to BlackBerry 10? I doubt it, but it is a pretty cool marketing idea. If you would like to try it out for yourself head over to the Source #2 link below.