RapidShare will likely upset some of its customers with its latest move. As of March 20, the unlimited storage option will disappear, even for those who have pre-paid for unlimited storage for longer periods. In exchange, RapidShare is expanding its options provided to free users.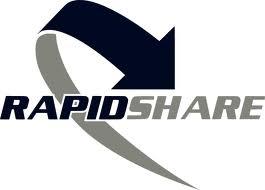 Current customers will now be able to pick from a 250GB plan for 10 euros per month and a 500GB plan for 20 euros per month. Unfortunately for some, RapidShare's Terms of Service allow them to change the contents of RapidPro services at anytime. RapidShare had the following to say:
According to our terms of use we are entitled to change the contents of RapidPro services. Customers who don't like the new terms can cancel with 30 days' notice and receive reimbursement proportional to the length of their remaining term.
If you're a RapidShare unlimited user with lots of data on the service, you might want to make sure you have it all backed up before you have to start paying. One user with 5 terabytes on RapidShare was offered a custom plan by the company. They wanted to charge 700 euros per month.