Last week I reported on a comet that was set to make an appearance in our twilight skies and even though it has dimmed past naked eye visibility, those with binoculars, telescopes and DSLR's can still view the spectacular Comet Pan-STARRS. Astronomers, astrophotographers and photographers across the US have captured some stunning images during it's week long visit and I want to share them with you.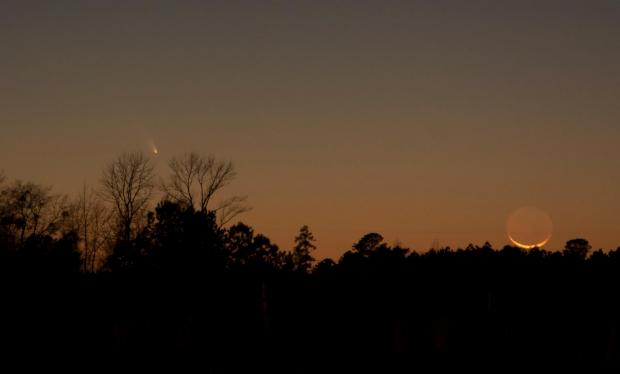 First up is an image taken from Sumter, South Carolina by my good friend and fellow astrophotographer Hap Griffin (source #1). He captured the image which includes Pan-STARRS and the crescent moon in a single frame as they set behind a tree line near his home.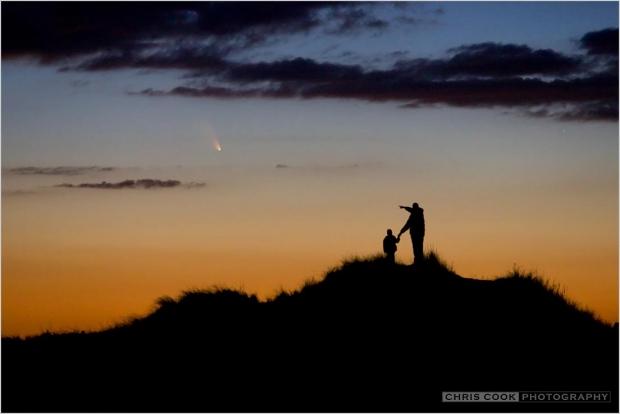 Up next is a breath-taking shot of Pan-STARRS that was taken by photographer Chris Cook (source #2) at First Encounter Beach, Massachusetts. The shot features Cook and his son standing on a hill gazing in wonderment at such a beautiful scene.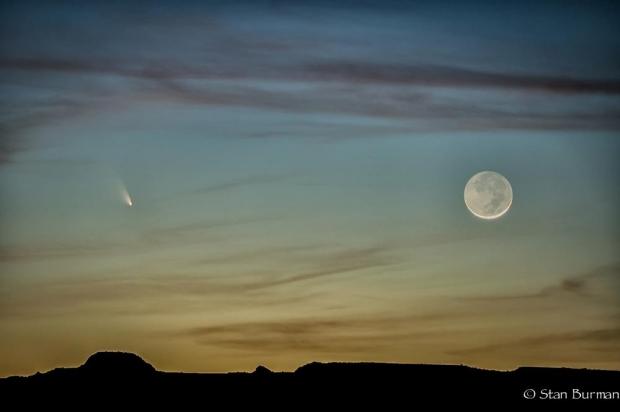 The last shot I want to show off is one by photographer Stan Burman (source #3), who captured this stunning image in Page, Arizona. This image has it all, and is one of the best I have seen so far. Comet Pan-STARRS, along with the crescent moon are framed by high altitude clouds and the Arizona mesa.
Finally, I want to leave you with this incredible video from one of NASA's Twin Stereo spacecrafts that shows the comet passing between Mercury and Earth. In the video you can see the solar corona being emitted from the sun, and the comet slicing through space. While Comet Pan-STARRS may not be easy to see anymore, we can now look forward to comet ISON later this year, which could prove to be the most spectacular comet ever witnessed by mankind.