The Australian Office of Literature and Classification have seen fit to upgrade the censorship rating of Jurassic Park 3D to a higher 'M' rating, when the original 1993 cinema release was rated 'PG'. This odd choice for the Australian market comes at a time when the film's admittedly still strong visuals - once on the cutting edge of effects technology, have long been eclipsed by modern features. The choice has also surprised Mike Baard, Managing Director of Universal Pictures Australasia.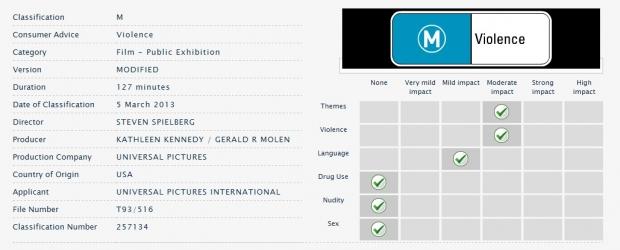 I'm a little unsure what to make of the decision by the Classification Board. We were very surprised, but not to the extent we felt we had to challenge it. The M rating still allows anybody to see the film; it's just guidance for parents to say there might be material that's not appropriate for children under 15.
Universal Pictures hopes to re-ignite the Jurassic Park franchise in the minds of cinema goers, in the lead up to the release of the as yet untitled Jurassic Park 4 feature, which has been set for a (U.S.) summer 2014 release. Overnight, Jurassic Park 4 and Steven Spielberg long-time producing partner Frank Marshall tweeted the announcement of Safety Not Guaranteeds Colin Trevorrow as the director for the next sequel, which is deep in pre-production. Little is known about the film, other than the assumption it will revolve around dinosaurs doing what dinosaurs do best - running, roaring, and as the franchises' history would suggest; easting people.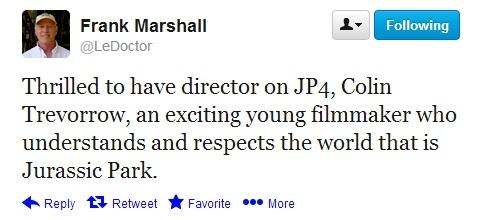 The trailer for Jurassic Park 3D, due to hit cinemas in Australia and the United States on April 5th can be viewed below.