Whether you like Arduino or not, you have to admit that the small Italian company founded my Massimo Banzi has truly revolutionized the way the DIY world does things. Today Arduino released its next official product, the GSM Shield.
Arduino has paved the way for things such as cheap, easy to use development boards, all the way to DIY gaming controllers, and now they are looking to truly connect the internet of things wherever you may be. The GSM Shield partnered up with Telefonica Digital to "design a tool that is greatly simplifying the process of building Internet of Things applications based on the GSM mobile phone network".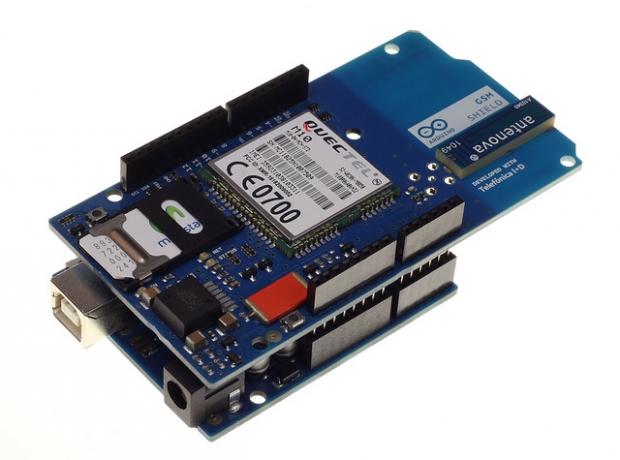 The GSM Shield also includes a Telefonica SIM card that includes a worldwide data tariff which can be used anywhere there is a cellular signal. Features include the ability to have the Arduino send an SMS message when a sensor or data set reaches a specific threshold, or even send and receive voice calls directly to your Arduino based project.