The game developer behind Call of Duty have some interesting photos to share with the world, where they show off a small PC with their Infinity Ward logo on the side. To most people this might not seem like much, but are we seeing the first proper builds of Valve's Steam Box?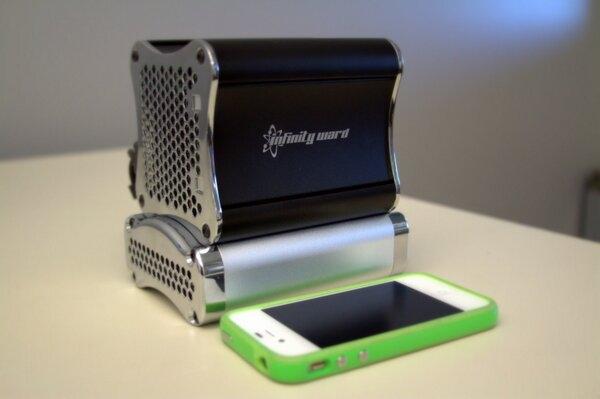 Infinity Ward is a huge developer, and securing them on-board with an exclusive of any kind is sure to sell millions of Steam Box's at launch. One interesting thing is that they've put an iPhone next to it for a size reference, so we can see the purported Steam Box wouldn't even be that big, what is of more interest is the device underneath it.
This looks like an external hard drive, but I'm dreaming of an upgradeable GPU. Valve could really turn the entire console and gaming industries on their heads by offering us a console with an upgradeable GPU. Anything under 150W could be cooled quite efficiently, and would give consumers a great upgrade path, too. What are your thoughts on these leaked shots?