Piracy is a big deal pretty much everywhere at this point with everything from Wii games, to smartphone apps being installed without a purchase made. Some companies simply deal with this by threatening legal action or actually filing suit. Tweetbot has came up with a unique method to combat people pirating their relatively cheap app.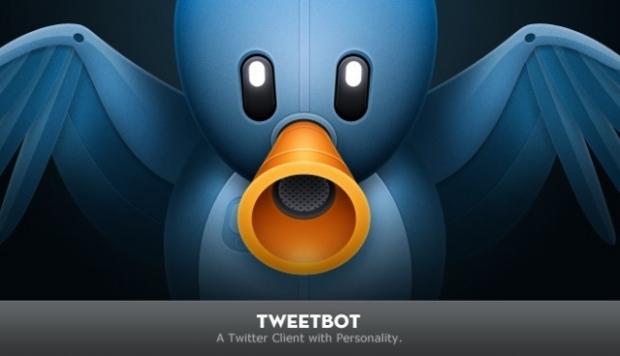 Tweetbot is considered by many to be the best iOS Twitter app and, as such, it is pirated a lot. The company has decided to combat this issue by coding recent versions of the app to post an embarrassing tweet to the user's account if their copy of the app has been pirated.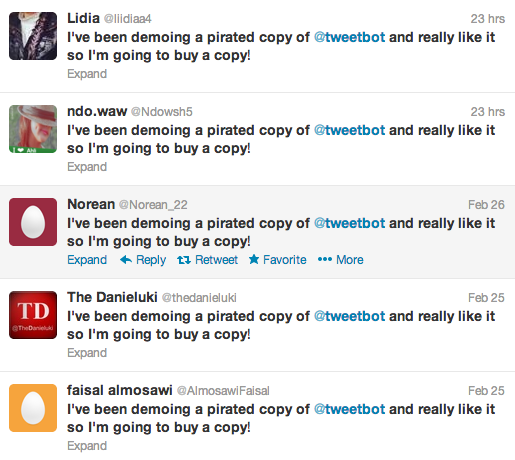 As you can see in the above image, the tweet reads "I've been demoing a pirated copy of @tweetbot and really like it so I'm going to buy a copy." A quick twitter search brought me pages upon pages of users who have this tweet posted to their account. Normally I do not agree with most companies methods of dealing with pirates, but this one is about as funny as it gets.