Over the years we have seen some weird apps pop up in both the Apple App store as well as the Google Play Store, but this one may take the cake. Myshkin Ingawale, a graduate of MIT, has created an app that will analyze your urine and spits out a breakdown of several key parameters that allude to your state of health.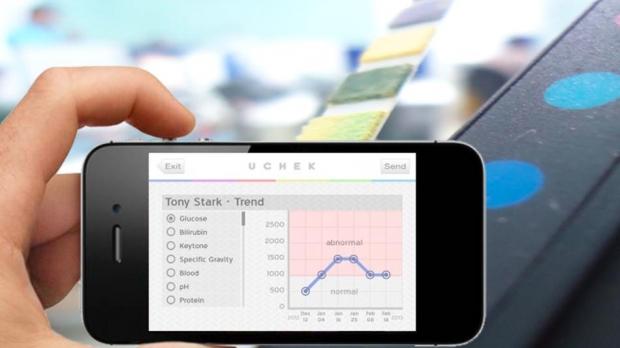 I know what you are thinking and there is no reason to worry. The app works by taking an image of a test strip that was dunked into a cup on urine. Dubbed Uchek It works by taking photos at set intervals and analyzing the color changes on the test strip. By doing this it is able to measure the levels of glucose, bilirubin, proteins, specific gravity, ketones, leukocytes, nitrites, urobilinogen and hematuria present in the urine.
Ingawale says that the app replaces much larger and more expensive machines which can cost between $1K and $10k. Those machines use proprietary test strips that can cost upwards of $100. For $20 Ingawale gives you a packet of test strips, and the app is only a $0.99 purchase in the Apple App Store. An Android version of the app is currently in development with the release date currently unspecified.