Chrome 26 beta gets released, includes improved spell checking and more
Chrome 26 beta includes improved spell checking abilities, developer tweaks.

Published Wed, Feb 27 2013 6:38 AM CST
|
Updated Tue, Nov 3 2020 12:24 PM CST
Google have just pushed out Chrome 26 in beta form, which includes improved spell checking abilities with updated dictionaries and added support for Korean, Tamil and Albanian. You can also sync custom dictionaries across multiple devices.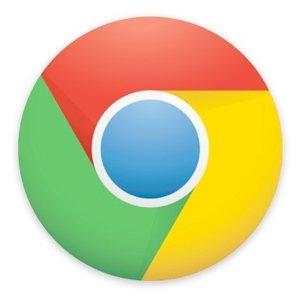 Added dictionaries aren't the only things Chrome 26 receives, support for grammar, homonym and context-sensitive checking, which is the same technology we see baked into Google search and Docs. The improved engine will correct proper nouns, such as the misspelling of Stephen Spielberg - whereas "Steven" is the correct way of spelling his name. This feature is currently locked to English users who have to enable the "Ask Google for suggestions" spell check option.
Other changes include:
Developer preview of app launcher on Windows.

Forced compositing mode and threaded compositing on Mac.

Desktop shortcuts for multiple users (profiles) on Windows.

Updated UI styling of menus on Windows.

Asynchronous DNS resolver on Mac and Linux.

The element allows you to store HTML fragments that you intend to use for any reason at any time during the lifetime of your page, but that aren't ready or shouldn't be used during page load.

CSS Transitions allow CSS property changes to occur smoothly rather than abruptly.

The calc() function allows you to use basic mathematical expressions anywhere a length or number is required by a CSS property.

The activeTab API allows your Chrome extension to interact with the currently active tab when the user invokes your extension - for example by clicking its browser action or hitting a keyboard shortcut. Since the activeTab API requires a user action to activate, it does not cause an install-time permissions warning.

The HTML element can be used to represent the main content of the of a document or application.

CSS pseudo elements (like ::before and ::after) can now be animated and transitioned.

Encrypted Media Extensions allow you to play protected audio and video content on the Web.

Enable the Experimental JavaScript flag in chrome://flags to try Object.observe(), which lets you add a listener to any JavaScript object that gets called whenever that object or its properties change.
Related Tags