MWC 2013 - Samsung have unveiled a new member of their Galaxy family of devices, the Galaxy Note 8.0. We've had a hands-on experience with it a little while ago, but now we have some more details to report on Samsung's latest device.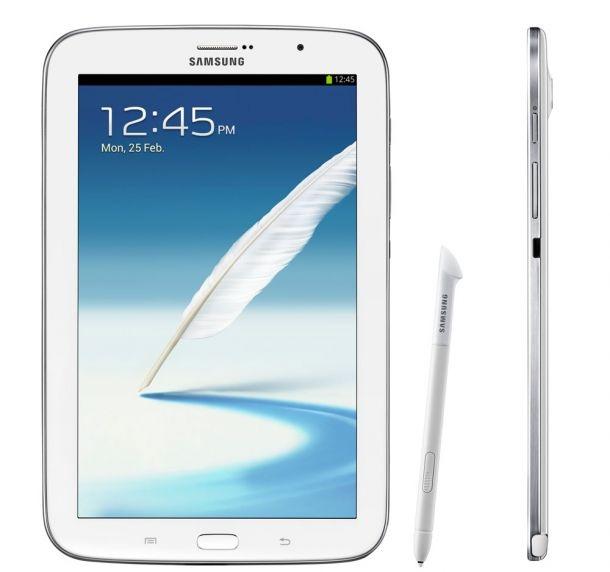 The new Galaxy Note 8.0 slides between the 5.5-inch Galaxy Note II smartphone and the 10-inch Galaxy Note 10.1 tablet, but has some nice abilities for a middle child. We're looking at Android 4.1.2 Jelly Bean as the OS, an 8-inch 1280x800 display with a pixel density of 189ppi. This makes the Galaxy Note 8.0's screen slightly better than Apple's iPad mini which features a 7.9-inch 163ppi display.
Cranking along inside the device we have a 1.6GHz quad-core processor, Samsung's own Exynos 4 - backing this up we have 2GB of RAM and either 32GB or 64GB of internal storage. There will be LTE-capable Note 8.0's in the wild, but at first there will be 3G connectivity on offer through HSPA+. Thanks to being part of the Note family of devices, we will have the S Pen stylus, which is really useful for the included apps from Samsung.
The Galaxy Note 8.0 will stand apart from the rest, and especially the iPad mini, as it is capable of receiving and making phone calls. This makes the Galaxy Note 8.0 not really a tablet, but a phablet. So here we are once again, Samsung innovating a little bit - baking in the ability to make calls from an 8-inch tablet - your move, Apple.