Actual PlayStation 4 hardware didn't make an appearance last night because it's 'still in development'
Sony says final design of PS4 still in development, explains this is why it wasn't shown last night.
Published Thu, Feb 21 2013 2:03 PM CST
|
Updated Tue, Nov 3 2020 12:24 PM CST
Most of you were probably tuned into the live stream or our live coverage of the PlayStation 4 event last night. The one thing that you probably noticed was that a picture or actual hardware version of the PlayStation never made an appearance. There wasn't a single sighting of the device last night and Sony's CEO Jack Tretton has explained why.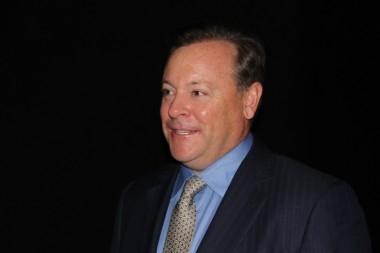 According to an interview with AllThingsD, Sony hasn't finalized the hardware or specifications, so they didn't have a final hardware design to show off. That's right, Sony announced the product before they had even finished designing it.
Sony Computer Entertainment of America CEO Jack Tretton: "We're certainly capable of showing playable game content, but we don't have a mass-production box that we can bring out and pull out. That's still in development in terms of final specs and design."
As further reasoning as to why it wasn't important to show the actual console last night, he added:
You certainly look at it when you insert a disc, but for most people, it's behind a cabinet or on a shelf somewhere and you spend all your time looking at the screen. And we wanted to show people the screen.
While Sony made known some specifications, such as the device being powered by an 8-core AMD CPU and 8GB of RAM, it is possible that these things could be tweaked in the final version.
Sony also let the cat out of the bag that 4K content isn't supported in-game. It is, however, able to be played back as photos or videos.
Related Tags